Top 5 Essential Soft Skills for Faster Career Development
Soft skills require personal traits but they can be nurtured and polished over the years.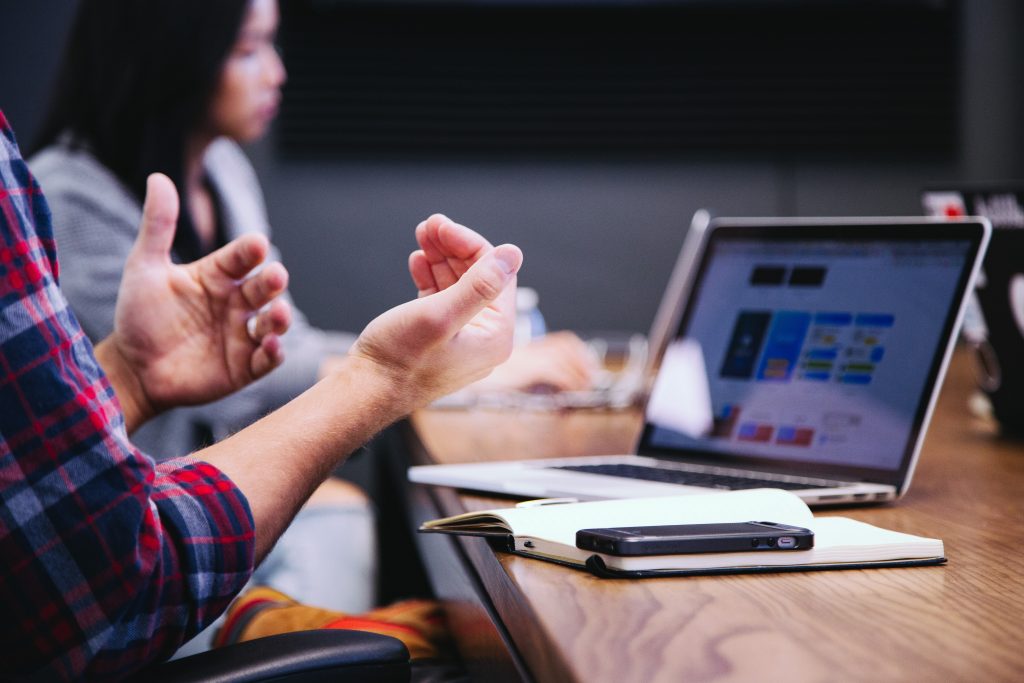 Hard skills will lead you to qualify for the job. These skills are aligned with your academic background and help you fulfill your job responsibilities. But for career growth, soft skills play a crucial role to sustain your productivity and build professional relationships at work. A 2018 Workplace Learning Report by LinkedIn concluded that training for soft skills is the top priority for talent development teams.
Professionals working in impact space need to deal with diverse sets of people to create a sustainable impact. Therefore, soft skills are essential for your career growth in this space. Soft skills require personal traits but they can be nurtured and polished over the years.

In this article, we highlight the top five essential soft skills that you can leverage for your career development in the social impact sector.
Communications and Networking
You need communication skills to help articulate your thoughts and ideas in email, chat, presentations, or external communications. With effective communication, you can develop networking skills that will make you stay updated with the industry trends. As there are multiple departments in the organization, communications and networking skills will lead you to establish a cooperative bond working towards a common goal.
When working in the impact sector, you will be required to manage relationships with external stakeholders for building networks, promotional activities, and collaborations. To conduct these duties, you will require communication and network skills to communicate your organisation's visions to the external stakeholders. It will be an added advantage for your career development if you possess creative digital skills like working on Canva, Adobe Photoshop, and other marketing tools that will help you communicate effectively.
Time Management and Adaptability
You have 8-9 hours in a working day with numerous deadlines. Setting priorities on your task list will make you accountable for your work. This will also help you be adaptable to the changing situation and develop skills that favor that situation. Organizations always look for approaches that will help ease the work. Your adaptability to new approaches in a timebound manner will enable you to work efficiently leading to your career growth.
When you are building a career in impact space, you are required to act on multiple things promptly to deliver the project due to its rigid timelines. These timelines are designed in a way to target the right group at the right time to widen the impact base. Therefore, nurturing time management and adaptability skills will navigate you to the path of successfully managing the project in a timely manner.
Collaboration
Collaboration is crucial while working in teams. As all the employees of the organization work towards a common goal, it is imperative to have a collaborative mindset for your career growth. These skills will help you in brainstorming sessions and arrive at a solution to mitigate the challenges.
The foundation of the impact space is to collaborate. As the horizon of the impact is large, your collaboration skills with external stakeholders or organizations working in the same space will help you widen your impact base. This skill will help you step up the ladder in the impact space and add professionals to your network groups.
Critical Thinking and Problem Solving Skills
Employers look for professionals who have critical thinking and problem-solving skills to arrive at a decision. These skills help you to recognize the barriers to implementing the deliverables and help you arrive at a conclusion to eliminate them.
Social Impact Space requires these two essential skills to understand the impact area and narrow down the approach for effective implementation of the projects. While working on the project delivery, there will be discrepancies but a problem-solving approach will develop the right mindset to deal with it.
Leadership Skills
While leadership skill itself is a skill to polish but utilizing all the above skills will help you be an effective team leader. Polishing your leadership skill will lead you to stand out amongst the organization as your colleagues will see your capability in managing a team. A leader is expected to deliver the work allotted as well as manage the team cohesively and achieve the goal.
It is pertinent to have leaders that can lead a vertical effectively by mitigating complex social problems. This skill will help you work on a common goal by accommodating the requests of all the stakeholders.
In today's time, everything we do is heavily tech-dependent. However, we need an empathetic touch working in a social impact space to create a long-lasting impact. Soft skills are of utmost importance as the job requires working with people and organizations to create an impact. Technical skills and developing your expertise will land you a job but polishing your soft skills will help sustain your career growth in the impact space.