How to Make a Career in Climate Space?
Careers in Climate Change enables individuals to contribute to a greener planet.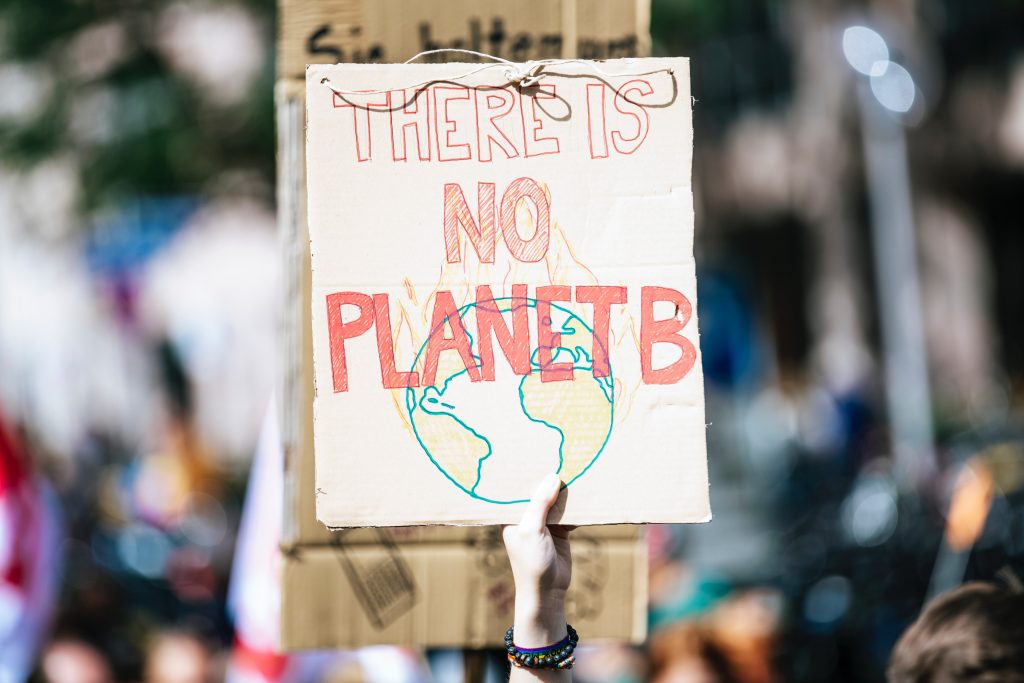 The majority of individuals are aware of the dangers posed by human-induced climate change, but they often lack knowledge on what may be done to lessen it.
In response, as the urgency surrounding climate change grows, some employees are leaving their incredibly desirable, high-paying professions to work for organizations combating the issue. However, why exactly are they making the switch in jobs to fight climate change?
One reason could be the realization that there's a little bit more to life than maxing out a massive package. It can also owe to the fact that ignoring sustainability, environmental health and safety, climate change risks and stakeholder concerns around this pertinent crisis is no longer an option.
With the rising global climate concern and a movement towards sustainability, a career in climate change doesn't only offer new opportunities but also enables individuals to contribute to a greener planet.
Work On Climate, a non-profit working to help people find jobs in climate change and sustainability, has reported a four times increase in members subscription in the last one year.
Climate Asia collaborates with organizations as well as direct and indirect climate actors from a variety of sectors, in order to assist people develop meaningful professions in the field of climate change.
Although many conventionally big multinational organizations like BCG, JP MORGAN, JLL, EY operate in the vast field of sustainability with their efforts spread throughout the spectrum, there are also several organizations dedicated specifically to this cause. Diverse organizations like-
Ashoka Trust for Research in Ecology and the Environment (ATREE)- A global non-profit organization which generates interdisciplinary knowledge to inform policy and practice towards conservation and sustainability with the mission to work across issues like biodiversity and conservation, climate change mitigation and development, land and water resources, forests and governance and ecosystem services and human well-being.
Chintan Environmental Research and Action Group- Group with the mission to ensure consumption is more responsible and less burdensome on the planet and the poor. They strive to reduce waste and unsustainable consumption and enable better management of that waste which is generated while also focusing on fighting air pollution through making science and policy more accessible to everyone, thus creating public vigilance and action.
Rainmatter Foundation- An initiative by the team behind Zerodha, India's largest stock broking firm. They understand that technology alone will not solve climate change and so have committed to using the resources available to them, to support efforts in the areas of environmental conservation & rejuvenation and sustainable livelihoods.
Haritika- a non-government organization, working on issues affecting the rural poor. It has made interventions on natural resources management and provision of other infrastructure facilities so as to make the villagers living in the backward districts of Bundelkhand region, self-reliant with special focus on Natural Resources Management, Water & Sanitation, Health and Livelihood opportunities.
Marathawada Gramin Vikas Santhan- MGVS promotes community-based development programmes working for different causes from welfare to development and from scarcity to long term sustainability and bring changes in the life of underprivileged people of the society by our integrating programmes on health, water conservation & sanitation, education, livelihood, women and youth empowerment.
There is a wide pool of climate jobs to delve in. Sectors like Renewable Energy, Water Management, Solid Waste Management, Green Construction, E- waste management, Sustainable transportation, etc, are now gaining momentum. Climate change jobs can create products or offer services that are good for the environment, such as eco-friendly construction or clean transportation. Additionally, Green employment can also be identified by their contribution to methods that are more environmentally friendly, such as an enhanced recycling system or reduced water consumption.
Although building a career in climate space offers multitude work profiles, some excellent examples of them include the following-
Green Building Consultant
Manager- Corporate Sustainability and Communication
Sustainability Assessor
Regional Carbon Lead
ESG Consultant
Once you identify the core area within the climate space that you would like to work in, the next step would be to identify the right job that matches your skill sets. "Will your prior employment histories align with those in the field of climate change" is a critical question which crosses everyone's mind. The answer to this question can be two-fold.
The first solution can be to serve in the same role or function that you've been doing in the past, but in an organization working in the climate space. It's a simple transition since you'll still be employable with the same talents and functions. Now you would simply be altering the environment in which you work which is to be impact-focused. The alternative is to undertake a comprehensive transition to a sustainability and climate risk job, which might be reinforced with courses and fellowships, and which would eventually help your impact-driven career by enhancing your knowledge and experience of sustainability issues.
It is time we understand the urgency of climate change, which is so immense that one can no longer act in silos. It is an alarming need to work in the climate space, more so now, with the looming crisis to fix our world.
Now is the time to look at the big picture and see that there are opportunities and moments where a bold action can make a difference. We are in a historical moment where we have the opportunity to improve or destroy the lives of billions of beings. This is worth taking risk for and helping create an impact.