SOLVE GLOBAL CHALLENGES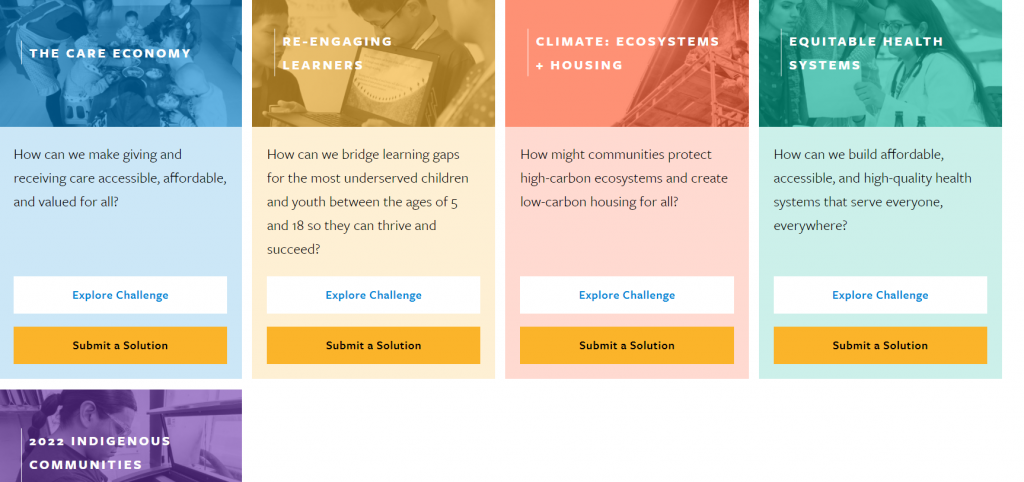 The 2022 Global Challenges are now open, with more than $1.3 million in funding available for selected applicants. Anyone anywhere can apply.
MIT Solve's Global Challenges seek social entrepreneurs who are using technology to solve today's most pressing problems. Over the past six years, Solve has received 8,500+ solutions from 160 countries.
They are proud to support 228 Solver teams selected over the years, who have collectively impacted over 120 million lives. 15 of those teams are based in or focused on the world's 46 least developed countries (LDCs). Solve has a special call for Black & Brown Innovators in the US within any of these Global Challenges, and also has opened applications for the 2022 Indigenous Communities Fellowship, which looks for Native innovators in the US and its territories.