Goldman Sachs 10,000 Women program
Goldman Sachs 10,000 Women is a global initiative that fosters economic growth by providing women entrepreneurs around the world with a business and management education, mentoring and networking, and access to capital.
The program was founded on the understanding that investing in women entrepreneurs leads to economic growth and stronger communities. Since 2008, 10,000 Women have trained and empowered over 10,000 women business owners across 100 + countries, and graduates from this program have consistently reported immediate and sustained business growth.
Course Summary
Scoping the Environment
The program commences with an analysis of the overall business environment in addition to the revision of Financial and Accounting skills. The participants also begin with framing their Growth Plan by identifying resources and using tools to analyze business context and risks.
Few topics include- Finance and Cash Flow Management, Strategic Thinking, Making Sense of Macro-Economics, and Business Growth Plan Development.
Building the Organization
This includes evaluating the firm's current status and evolving a growth plan through the study of management of resources. The entrepreneurs will learn how to come up with product ideation and prototype through market research. They will also study Digital aspects of marketing.
Few topics include: Design Thinking and New Product Development, Operations and Supply Chain Management, Pricing Strategy, and Branding.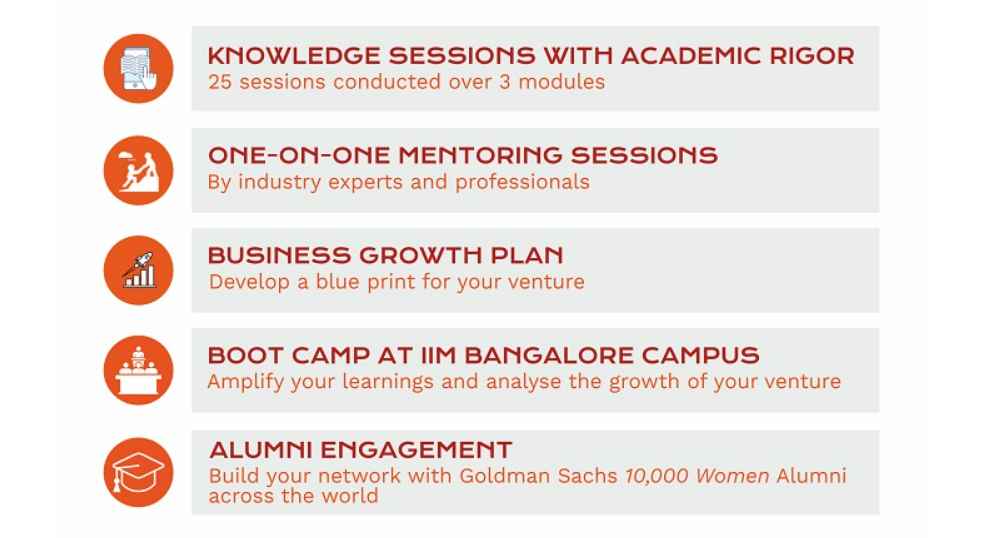 To get more information and to apply: Click Here