BIRAC SPARSH FELLOWSHIP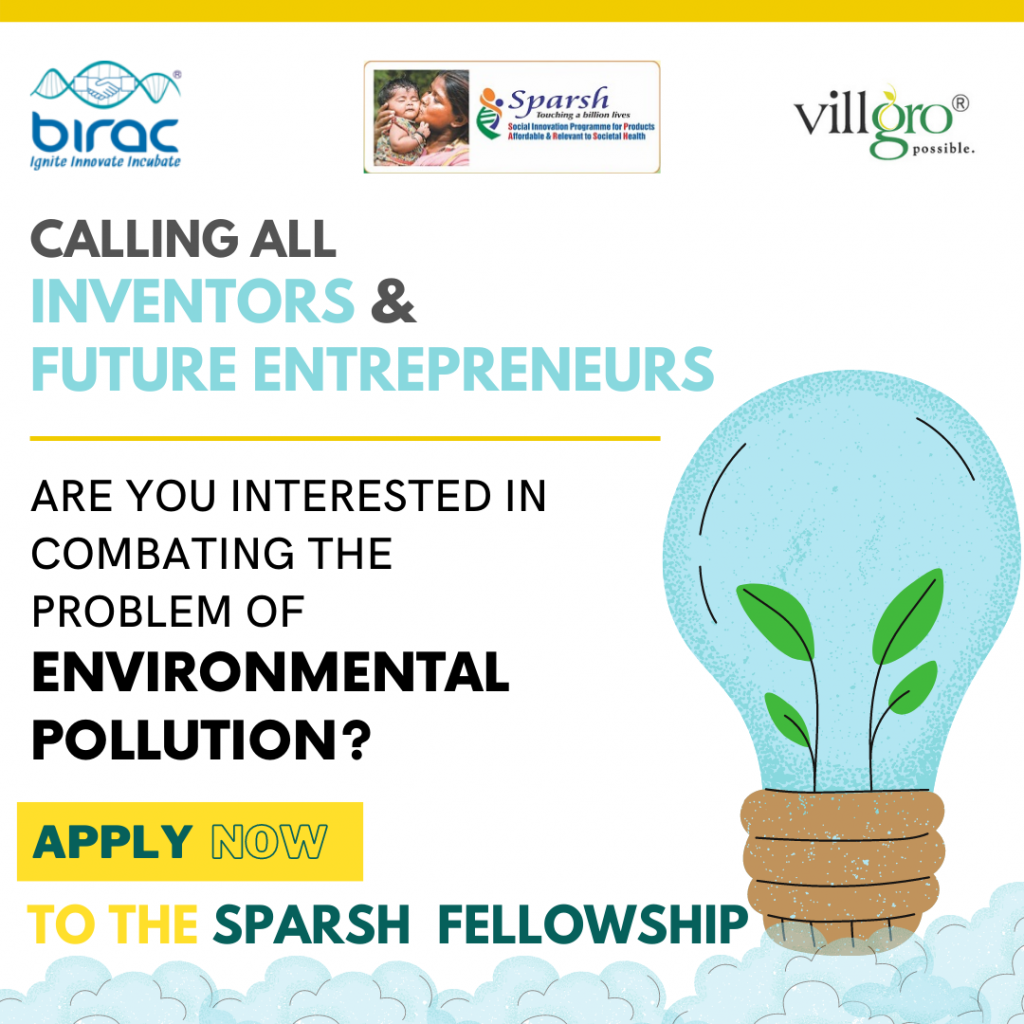 Villgro is looking for 5 exceptional engineers who are interested in combating environmental pollution as a part of the BIRAC-SPARSH Fellowship. The selected candidates will be provided with mentoring and financial support in refining and exploring their problem statement; for a period of 6 months, followed by 12 months of the prototype development phase.   
The applications for the BIRAC SPARSH FELLOWSHIP are now open! SPARSH is the social innovation program of BIRAC and Social Innovation Immersion Program (SIIP) is one of its components under which a pool of "Social Innovators/SPARSH Fellows" are mentored and supported to create social change through the identification and addressal of the problem at its core via social rural immersion.
Founded in 2001, through its 21 years of Impact journey — Villgro has supported 323 Social enterprises, raised follow-on funding of INR 4,388+ and impacted more than 20 million lives. In 2020, Villgro was awarded the Best Incubator Award by the Department of Promotion of Industry and Internal Trade (GoI) — a testament to its unique and pioneering incubation model. Visit our website to learn more: http://villgro.org/
Key Features of the BIRAC-SPARSH Fellowship:
Monthly stipend of INR 50,000 (for a duration of 18 months) — enabling you to devote full time to your product creation and subsequent launch of a social enterprise.
INR 5 lacs mini kickstart grant
Access to BIRAC Network
Mentoring by experts
Rural Immersion subjected to Covid-19 restrictions
Opportunities for future funding
Last date to apply: 30 September 2021
To get more information and apply, click here