Aakanksha Gulati Appointed to Board of Directors by Leadership for Equity
LFE is expanding its board and Gulati is the latest addition to it.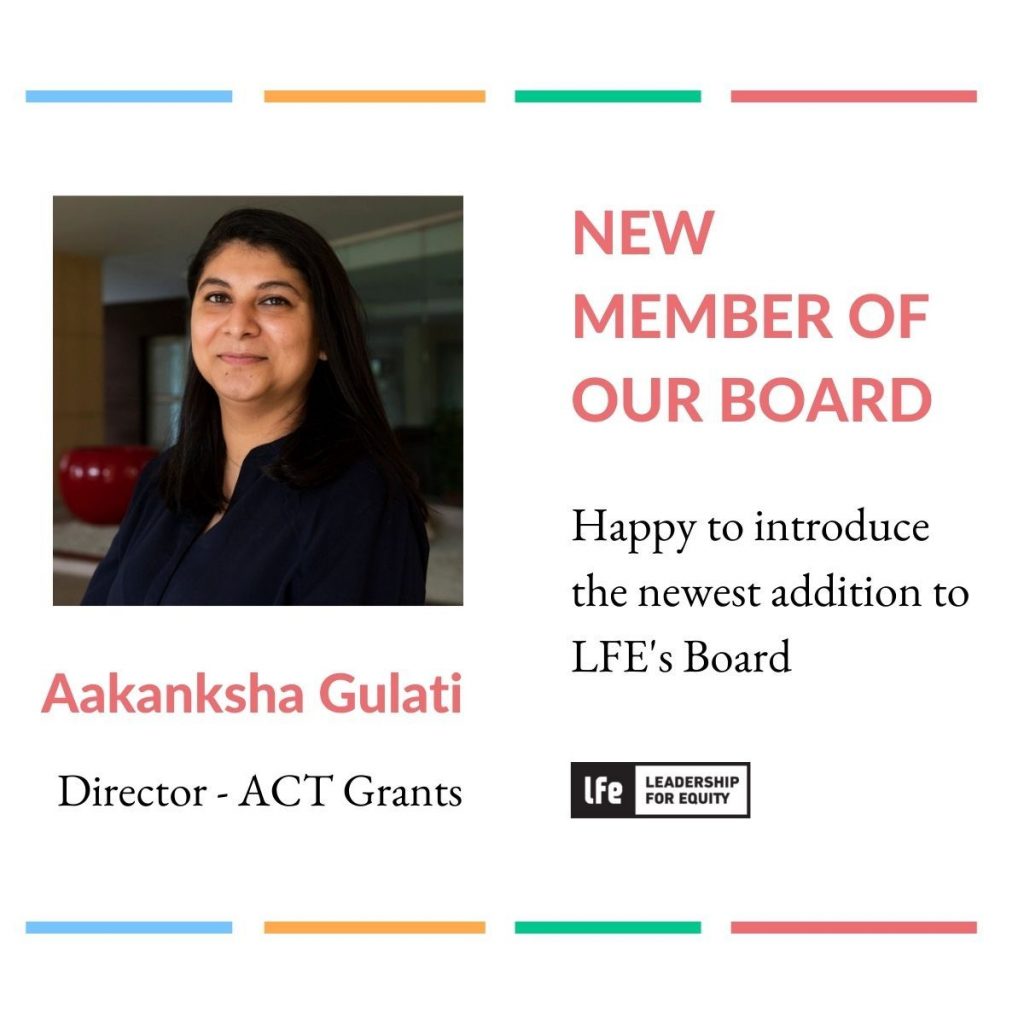 Aakanksha Gulati is appointed to the Board of Directors by Leadership for Equity organization. She has a rich experience in the education sector. She also serves on the Board of Teach for India, TAP India Foundation, Foster & Forge Foundation, and Alokit.
Gulati has an extensive experience in the development sector. She worked as a Consultant with Boston Consulting Group in 2013. Entering into the educational domain, she worked as a strategist in marketing and business development at MarkSharks. She later joined Teach for India as City Director in 2016. She also co-founded DostiNation, a non-profit that aims to improve English literacy among underprivileged children in India.
Currently, Gulati serves as a Director at ACT Grants. Before her stint in the development sector and educational domain, Gulati worked in the financial space with Lehman Brothers, Keefe, Bruyette & Woods, and Banc of America Securities among others.
Gulati holds an MBA in marketing, international business, Entrepreneurship, and Innovation from Northwestern University – Kellogg School of Management. She holds a bachelor's degree in Mathematics and Economics from Duke University. She is certified and licensed in Secondary School Education.