AVPN appoints Moutushi Sengupta as Chief of Capital Mobilisation
Source – AVPN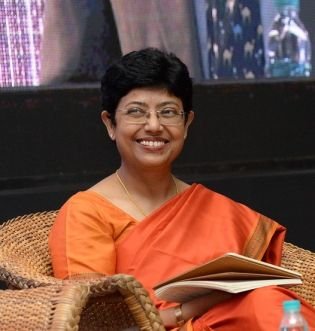 AVPN appoints Moutushi Sengupta as the Chief of Capital Mobilisation. Moutushi is a senior development professional with 25 years of leadership experience in the South Asian region. As a key leadership team member, Moutushi will drive capital toward impact in the South Asia region. She will be working to deliver value to global and regional funder members in AVPN's network and to community-based impact organizations to ensure an accelerated flow of philanthropic capital towards hard-to-fund development causes and to hard-to-reach geographical locations.
Before her stint at AVPN, she held the position of Asia Regional Director for Co-Impact. In this stint, she was closely involved in identifying, assessing, and recommending high-impact grants, monitoring them, and supporting program partners to develop and execute effective programs for greater inclusion.
Moutushi also held the position of India Director at the MacArthur Foundation. At the foundation, she oversaw grant-making in India, which was largely focused on supporting civil society organizations in achieving the country's Nationally Determined Contribution (NDC) targets on Climate Change mitigation. Moutushi 's position as Programs and Advocacy Director was about leading the process of developing and executing the multi-sectoral program and advocacy strategy and building a strong rights-based narrative. She also played a key role in identifying priority themes including humanitarian assistance, focus geographies, and target population groups for the program.
Moutushi is skilled in managing institutional transitions, working with multicultural teams, and collaborating with partners for enhanced impact. Her specialties include strategy development and execution, development program design and execution, sourcing and grant-making, problem-solving, results monitoring, and establishing partnerships and collaborations.
Moutushi holds a Master's degree in Applied Environmental Economics from the University of London. She also holds an MBA in Finance, Marketing, and Human Resources from Panjab University.