India Skills Report 2023
Source – India Skills Report 2023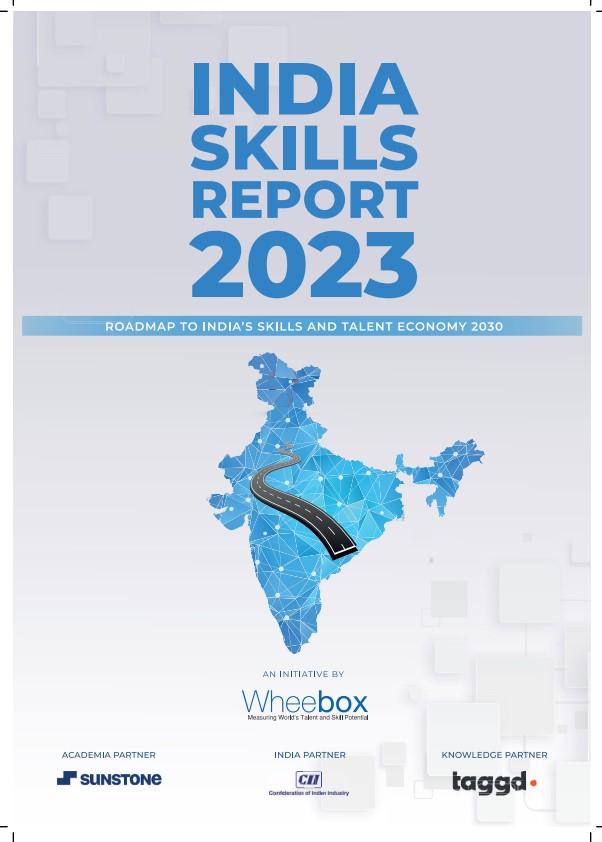 Wheebox released India Skills Report 2023 to examine the strategic overview of India's skills and talent economy by 2030. The report highlights the employability factor among men and women and the skills required to be employable by 2030. It also sheds light on hiring trends in various sectors.
Here are some of the key highlights of India Skills Report 2023.
Skills you need to get employable by 2030
The report highlights some of the crucial skills required that will become necessary to have by 2030.
Digital Literacy – Employees should have the ability to operate hardware and software and applications with self-assurance and safety
Data Literacy – The requirement is rising to have data skills where employees can measure and interpret data to accelerate the company's goal
Critical Thinking – At the age of information overburden, critical thinking skills are sought in brainstorming ideas and implementing them in a problem-solving nature.
Emotional Intelligence – Handling emotions and channeling them to complete a project will be an important skill to have for all employees across sectors.
Creativity – This will be a valuable skill as the Indian economy continues to delegate mundane tasks to automated systems.
Employment among Women
Employability Rate of Women – 52.8%, Employability Rate of Men – 47.2%
The rise in employability however does not reflect in an increase in female labor force participation. This is due to socio-cultural norms and hiring bias.
State that has the largest number of employable females – Rajasthan, Uttar Pradesh, and Andhra Pradesh; State that has the largest number of employable males – Odisha, Delhi, and Jammu & Kashmir
Female labor force participation in the formal economy is 25% as against 67% for men. This is significantly lower than its South Asian peers.
Women hold only 25% of total STEM jobs. They account for only 33% of researchers, 22% of professionals working in artificial intelligence, and 28% of engineering students across the world.
You can read the full report here!