Global Gender Gap Report 2022
This report has originally been published by World Economic Forum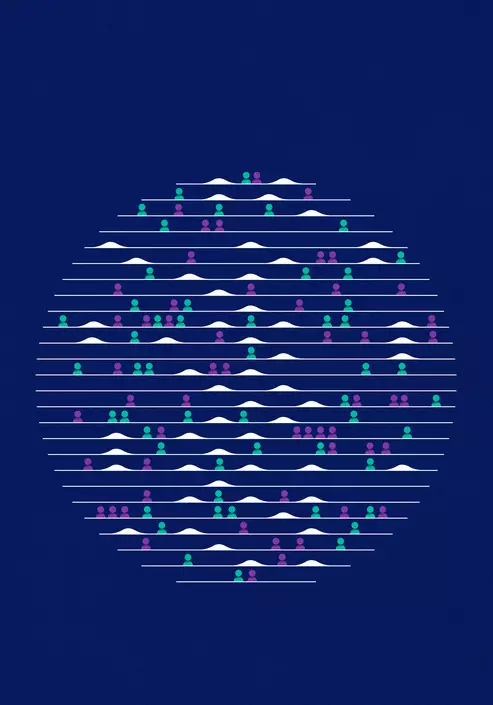 Gender parity is not recovering, according to the Global Gender Gap Report 2022. It will take another 132 years to close the global gender gap. As crises are compounding, women's workforce outcomes are suffering and the risk of global gender parity backsliding further intensifies.
Key Findings
The Global Gender Gap Index benchmarks the current state and evolution of gender parity across four key dimensions (Economic Participation and Opportunity, Educational Attainment, Health and Survival, and Political Empowerment). 
This year, the Global Gender Gap Index benchmarks 146 countries, providing a basis for robust cross-country analysis. Of these, a subset of 102 countries have been represented in every edition of the index since 2006, further providing a large constant sample for time series analysis. The Global Gender Gap Index measures scores on a 0 to 100 scale and scores can be interpreted as the distance covered towards parity (i.e., the percentage of the gender gap that has been closed). 
Global results and time to parity
Some key points mentioned were:
Across the 146 countries covered by the 2022 index, the Health and Survival gender gap has closed by 95.8%, Educational Attainment by 94.4%, Economic Participation and Opportunity by 60.3% and Political Empowerment by 22%.
Although no country has yet achieved full gender parity, the top 10 economies have closed at least 80% of their gender gaps, with Iceland (90.8%) leading the global ranking. Iceland remains the only economy to have closed more than 90% of its gender gap. Other Scandinavian countries such as Finland (86%, 2nd), Norway (84.5%, 3rd) and Sweden (82.2%, 5th) feature in the top 5, with additional European countries such as Ireland (80.4%) and Germany (80.1%) in 9th and 10th positions, respectively. Sub-Saharan African countries Rwanda (81.1%, 6th) and Namibia (80.7%, 8th), along with one Latin American country, Nicaragua (81%, 7th), and one country from East Asia and the Pacific, New Zealand (84.1%, 4th), also take positions in the top 10. Nicaragua and Germany are the new entrants in the top 10 in 2022, while Lithuania (79.9%,11th) and Switzerland (79.5%, 13th) drop out this year.
Based on the evolution of the global average scores for each subindex over the past 16 editions for the constant sample of 102 countries, at the current rates of progress, it will take 155 years to close the Political Empowerment gender gap, 151 years for the Economic Participation and Opportunity gender gap, and 22 years for the Educational Attainment gender gap. The time to close the Health and Survival gender gap remains undefined as its progress to parity has stalled.
The Global Gender Gap Report continues to aim to create a continuous assessment of gender disparities, support the case for closing gender gaps, encourage further research on policies and practices that are effective at promoting change, and promote public-private collaboration to close gender gaps.