Global Wage Report 2022-2023
The report primarily focuses on the impact of inflation and COVID-19 on wages and purchasing power.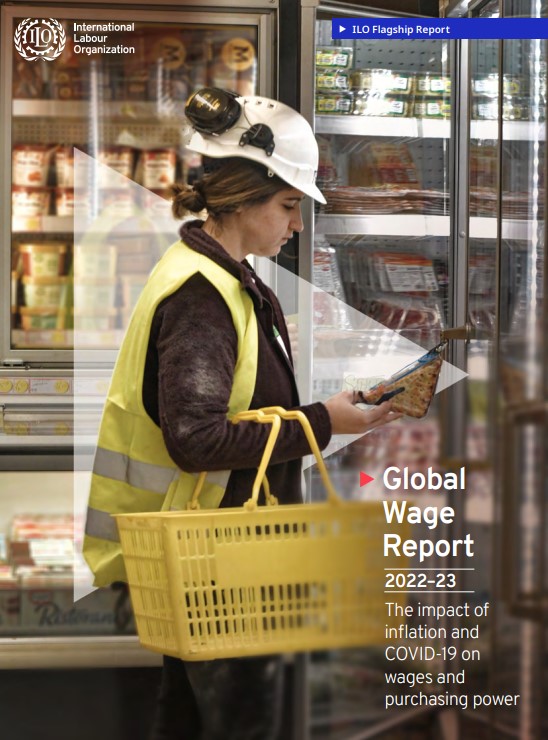 International Labour Organisation has released a report titled 'Global Wage Report 2022-2023'. The report primarily focuses on the impact of inflation and COVID-19 on wages and purchasing power. The rising inflation has caused dipped in wage growth. This has impacted middle-class and low-income groups as their purchasing power reduced. The situation was exacerbated due to the COVID-19 pandemic where job losses and decreased wage growth put pressure on the finance of households.
Following are some of the key highlights of the Global Wage Report 2022-23.
Regional Wage Trends
Here are some of the regional wage trends mentioned in the report
Real wage growth in the Asia-Pacific region was at 1% in 2020. It increased in 2021 that reached 3.5% but slowed down to 1.3 percent in the first half of 2022.
In Africa, wage growth has fallen massively to -10.5% in 2020. It is at -0.5% in 2022.
Estimates from Arab states point out that wage growth has fallen to 0.8% in 2020 and stabilized at 1.2% in 2022.
Cost of Inflation across Income Distribution
The cost of inflation varies according to the income groups in households. The cost of living impact is higher in low-income households. This is because these households had to spend much of their income on essential goods and services. And the inflation mostly hits the essential good and services. For example, in Mexico, the low-income group spends 42 percent of their income on food whereas the high-income group spends merely 14 percent of their share on food.
The Gender Wage Gap has not changed significantly during the outbreak of the pandemic. However, the gender wage gap persists and it needs policy efforts to tackle it.
Policy Recommendations
The report also dwells on the policy recommendation to counter the adverse impact of the pandemic on wages.
Adjustment in Minimum Wages
90 percent of member countries of ILO have a minimum wage system. If adjustments are made to these wages, it will have a considerable impact on the living standards of low-income households. These wages should be adjusted regularly to be par with the current inflation rate. Social Partners should be included in making these adjustments so that it becomes an evidence-based policy outcome.
Strong Social Dialogue
An adequate representation of employer's and worker's voices can be a good start to understanding their difficulties. This can help the policymakers to understand the wage growth problem and its effect on their living standard. Further, data and anecdotal evidence will be useful in understanding the impact of crises on them.
You can read the full report here!