Why is Emotional Intelligence Required in Impact Space?
Harnessing emotional intelligence will equip you to handle and manage your emotions well.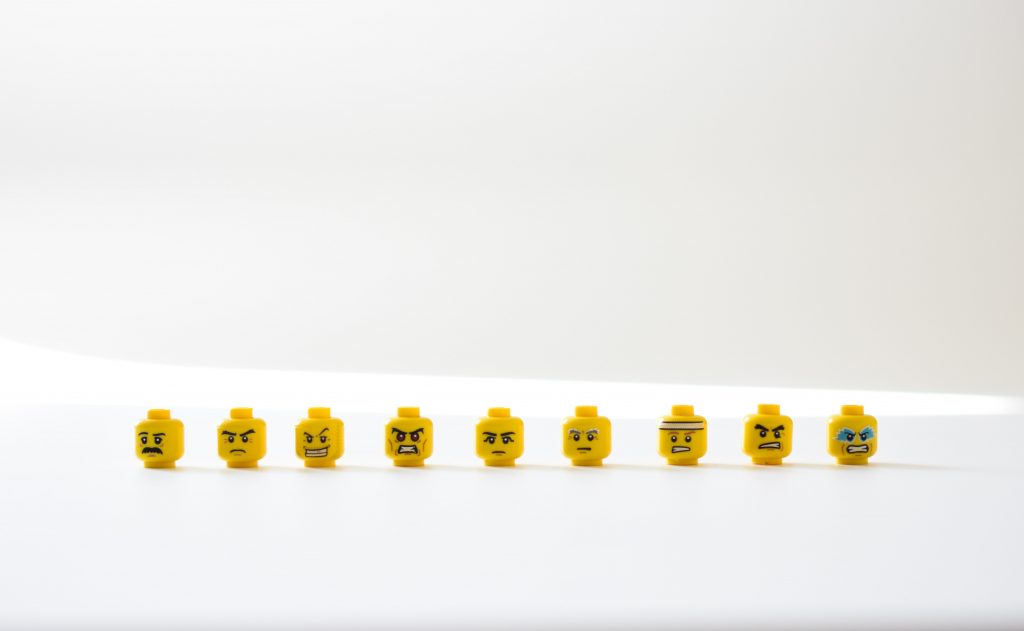 The workplace consists of a common mission where the team members collaboratively work towards achieving the targeted goal. This requires cooperation among team members. While being smart will land you to achieve your targeted goal but emotional intelligence will help you strike those cooperation bonds easily. 
What is Emotional Intelligence?
Emotional Intelligence is the ability to recognize and understand emotions. Harnessing emotional intelligence will equip you to handle and manage your emotions well. It will also help you understand the emotions of your colleagues. You will be better able to navigate the stress that comes with achieving the deliverables.
Emotional Intelligence is especially important in Social Impact Sector as the team members particularly deal with people. They are in a constant mode of streamlining and solving a social problem through numerous measures to establish an impact. Developing Emotional Intelligence will come in handy when you will be able to empathize with a problem faced by your targeted community. 
In this article, we will discuss how developing emotional intelligence will be beneficial for you in the workplace and act as a catalyst in leveling up your career in the impact space.
Empathy in the Workplace
Empathy is the most sought skill required while working in an impact space. It would work dually in working with your team members and with the communities. In your workplace, you can empathize with your team members and better understand the work deliverables of various teams. This way you would empathize with and respect their work whilst making space for both to collaborate and cooperate in accelerating the impact.
While working with communities, it is essential that the root cause of a social problem is understood well to build viable solutions. This can be achieved if your emotional intelligence is high and you can empathize with them by stepping into their shoes and understanding the nuances of the problem.  
Working on field
Attaining impact is a slow process that requires constant effort. The core part of making an impact is to bring behavioral change. This is tough as changing someone the way they think needs time. Emotional Intelligence can lead you to understand their behavior that is averse to change. You can be conscious of the reason behind their behavior and target your solutions in a way that the communities will welcome the behavioral change.
Impact organizations have a workforce that works on-field and at the desk. Both are equally important as the former brings a direct impact while the latter aids them with tools and frameworks to establish that impact. Building emotional intelligence can help both of them to understand the importance of each other's work and aid mutually to drive impact within communities.
Abiding with Timelines
Timelines can vary in delivering a social impact project. Team members often put their emotions into their passion projects. However, if the projects are not yielding the required goal, team members can lose motivation in running the project. Emotional Intelligence skills can help you keep passion and motivation constant while delivering a project. It would make you recognize the frustration behind the extended timeline and make you recognize and strike that emotion before it exceeds.
Team leaders who lead the social impact project can possess emotional intelligence and motivate themselves and their team members. When an impact project reaches a bottleneck, the onus to kick start the project while simultaneously empowering the team members falls upon the social leader. Emotional Intelligence will help the leader and the team members to not lose hope and create more avenues to abide by or revise the timelines.
Leveling up
To become a leader, the important quality to have is emotional intelligence. Being a leader is to work with communities and build collaborative networks across the sector. They can recognize the depth of the social problem to streamline the resources and tools to target it. This understanding will come from empathy and compassion toward the communities. Social leaders with Emotional Intelligence will also pave the way in bringing diversity to the workforce where they will understand the need for fair and equal representation of all social groups.
While working with communities, every grassroots-level employee is a social leader as they lead the communities towards behavioral change. Emotional Intelligence will make you better lead and empower the communities with tools and resources that can lift them to higher social levels. Your ability to become a good social leader within communities can act as a catalyst in gaining promotion for you in your workplace.  
Emotional intelligence is an important attribute to have in your workplace. It will lead to successfully delivering the impact, building a compassionate world, and leveling up your career. Embedding emotional intelligence in your social impact work will lead you to find a sense of satisfaction and purpose in your career.