5 Sustainable Energy Jobs Powering the Future
In many countries and locations throughout the world, clean energy is developing quickly to become a significant source of electricity.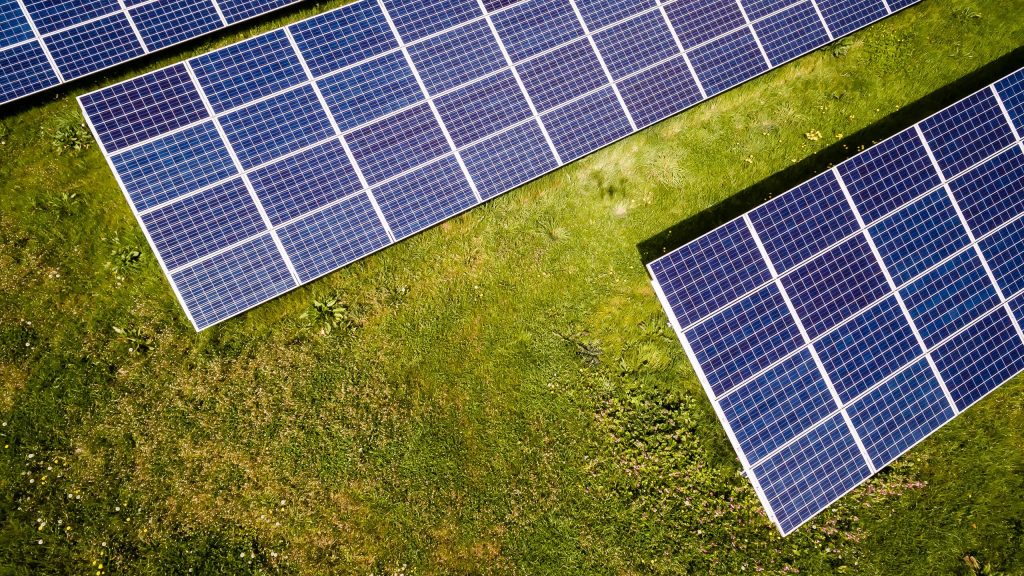 The simplest understanding of sustainable energy is that which "meets the requirements of the present without jeopardizing the potential of future generations to meet their own needs". Wind, solar, and hydropower are the most widely adopted sources of sustainable energy. Renewable energy can serve as a panacea to maintain the world's temperature below 2 degrees Celsius in light of the climate crisis.
In this article, we will analyze some of the renewable energy careers for you and introduce you to 5 sustainable energy jobs powering the future.
In many countries and locations throughout the world, clean energy is developing quickly to become a significant source of electricity. Some of the biggest players in clean energy include:
Renewable Energy Group
It is an international producer of sustainable fuels that significantly lower greenhouse gas emissions to immediately reduce carbon impact. It is leading the energy and transportation industries' transition to sustainability by converting renewable resources into high-quality, sustainable fuels.
Canadian Solar
It has now grown into one of the world's largest solar photovoltaic products and energy solutions providers. It is one of the largest solar power plant developers globally.
Vestas Wind System
It works on designing, manufacturing, installing, developing, and servicing wind energy and hybrid projects all over the world. Their sustainable energy solutions have prevented 1.5 billion tonnes³ of CO₂ being emitted into the atmosphere.
In response to the growing demand for sustainable fuels worldwide, Indian enterprises are also turning to renewable energy sources. The following are a few of the Indian corporations striving toward a sustainable future:
Tata Power Solar Systems
Ranked atop the renewable energy companies in India, this company operates primarily in the wind and solar sectors.
Indian Biogas Association
It works towards increasing awareness of Biogas, promoting research and development activities in the sector. It also improves the business scenario of the Biogas industry by advocating for conducive policies.
Suzlon
Its extensive range of robust and reliable products backed by its cutting-edge R&D is designed to ensure optimum performance, higher yields, and maximum return on investment for the customers.
The growth of sustainable industrial development is backed by the demand for more young and experienced professionals to join their booming organizations. This is also in line with the company's objective of a safer and livable future. Careers in renewable energy have a beneficial influence on the environment and the economy and are crucial for sustainability. Jobs in renewable energy may be very fulfilling for people since they provide fresh ideas for enhancing environmental sustainability. Here are 5 sustainable energy jobs powering the future.
Engineer
The operation of hydropower plants, the creation of solar panels, and the creation of electric vehicles are a few of the alternative energy industries where electrical engineers are employed. Electrical engineers are in high demand due to the development of alternative energy sources and the necessity to modernize the American power infrastructure.
Geoscientists
In order to establish if a site could be suitable for a Renewable Energy project or not, geoscientists often investigate the physical elements of a particular location, analyzing its composition and structure. Geoscientists will evaluate the state of the potential construction site's soil. They will do field research, going to the place to gather samples and take surveys.
Construction Manager
Construction managers could work on initiatives to build sustainable structures or find alternative power sources. A construction manager's duties might vary depending on the project, but, they organize and oversee construction projects from start to finish.
Economist
Researching issues pertaining to the supply and use of renewable energy on a worldwide scale is the responsibility of economists working in the renewable energy sector. Their study will include topics such as regional market circumstances, climate change, the environmental effects of particular projects, and broader industry trends in addition to the economics of global supply and demand.
Software Developer
These developers find, create, install, and test software systems in their profession. Developers working in the field of sustainable power might be developing programs to control everything from offshore wind farms to the grid, ensuring that electricity flows efficiently and reaches the places that need it.
Biochemists
Biochemists work to create biofuels, which have the potential to be renewable energy sources. They can also develop fresh techniques for eradicating chemical spills or generally safeguarding the environment. While many employees need an advanced degree, certain entry-level positions are open for everyone.
Renewable Energy Careers
If you want to contribute to reducing the effects of climate change, the following is the collection of sustainable energy jobs powering the future accessible in India.
Manager- Energy (Research) by World Resource Institution: WRI is an independent, non-profit global research organization that focuses on building sustainable and livable cities. It works towards a low-carbon economy through research, analysis, and recommendations.
Sourcing Specialist by South Pole: South Pole is an energetic, global company offering comprehensive sustainability solutions and services. It strives to create a sustainable society and economy that positively affects our climate, ecosystems, and developing communities.
Sr. Consultant Energy Transition by IHS Markit: IHS Markit's fast-growing Energy Transition and Cleantech Consulting team. It helps clients across energy, industry, finance, and government identifies. They act on the opportunities and challenges arising from global decarburization and the energy transition.
Senior Analyst – Renewable Energy by Mercado's Energy Markets: Mercado's Energy Markets is a specialist consultancy firm supporting clients in liberalizing energy sectors, designing effective regulations, and assisting energy businesses to succeed.

The landscape of sustainability careers has radically transformed during the past few decades. By expanding the number of green jobs, nations are fostering economies that are less harmful to the environment, more efficient at using resources, decarbonizing the economy, and reducing waste. Cleaner energy will eventually help us achieve sustainability while also enhancing social equity, and human well-being, and lowering hazards to the environment. It is the outcome of creative problem-solving and the development of sustainable jobs that continually work to eradicate poverty, enhance human welfare, generate employment and work toward climate action.