The GROW Fund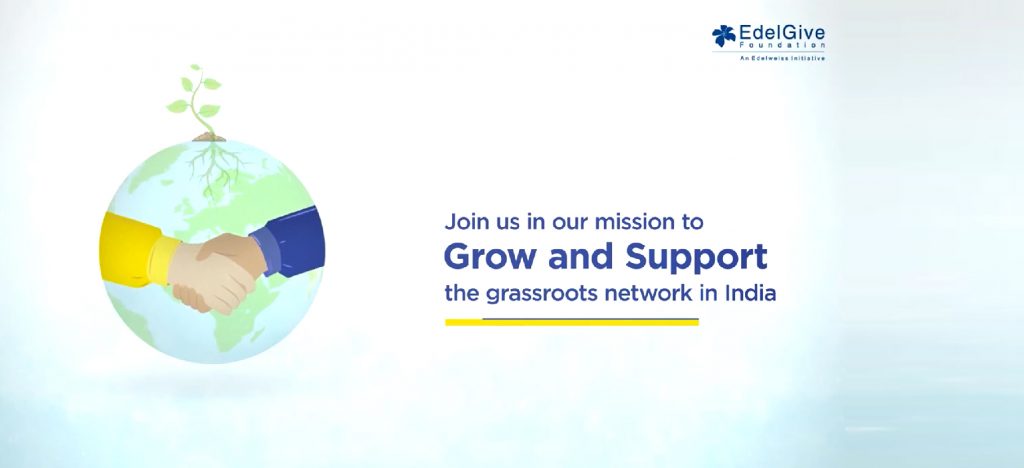 The GROW (Grassroots, Resilience, Ownership, Wellness) fund is an initiative developed and promoted by EdelGive Foundation with the aim of building, supporting, and sustaining 100 grassroots organisations across India over a period of 24 months.
As the pandemic caused great destruction to the lives at livelihoods at a magnitude that was never seen before, several NGOs across the country stepped up to adapt and meet the needs of the communities on ground.
There were several activities from awareness-building, cash benefit transfers, using helplines for migrants and women; the grassroots outdid themselves by innovating through rapid relief initiatives. But due to the pandemic, these grassroots organisations suffered the maximum impact.
Bill and Melinda Gates Foundation, Manan Trust, Rohini Nilekani Philanthropies, A.T.E. Chandra Foundation, Ashish Kacholia, a Private Philanthropy Partner, and a few more partners along with Edelweiss Group have lent their support towards this initiative.
So, in terms of COVID related distress, the Fund will be utilised to give grants supporting the important functions, organisation building needs and future readiness.
Click here to see the complete details: Here