Sexual Violence-Hidden Impact of Climate Crisis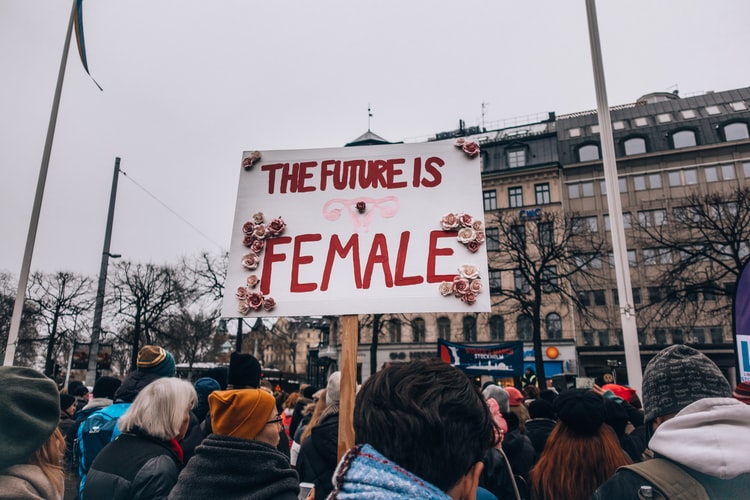 This article taken from Vogue, written by Nylah Burton talks about gender-based oppression and sexual violence towards women that follows in the aftermath of any climate related disasters.
The UN estimates that more than 80 percent of people displaced by climate change are women, partly due to gendered labour roles such as having to stay behind after disasters to care for children and elders. 
The climate crisis is upon us and due to the habitat destruction, many people are being displaced from their homes. There is a lot of health problems and economic constraints that follow and impacts of climate change are especially felt by women and girls the most.
One thing that isn't talked about openly is how the after-effects of a climate disaster can lead to increase in secual violence against women, girls and the marginalised genders of all ages. These disasters are usually followed by economic stress and this takes away women's financial independence and their partners forcing them to travel long distances to bring resources like food, water, etc.
Almost a third of sexual assaults reported during Hurricane Katrina and Hurricane Rita, both in 2005, took place at evacuation shelters in the predominantly Black city of New Orleans, according to a 2006 survey by the National Sexual Violence Resource Center, while a rise in sexual violence was also reported in Japan in the immediate aftermath of the 2011 earthquake and tsunami. 
In communities where extractive mining of fossil fuel takes place, it is seen that there is a greater influx of men, thereby making the indigenous communities at a risk of violence.
Dr Aditi Surie von Czechowski, research fellow at the University of Cambridge, says that in situations like this, "environmental activists also frequently experience violence aimed at silencing them. This can be structural and not only sexual in nature."
When we address the climate emergency, it is also to throw light on the fight to end gender-based violence and all other forms of injustice that are interlinked to it. If we as a society fail to do so, then it will only lead to more disaster.
"Women and girls are best placed to tackle the risks caused by the climate crisis and help their communities adapt. They must have a seat at the decision-making table, have their voices heard, and be supported to lead the response."
We need to be careful as to how the issue of gender-based violence is addressed because there are narratives that isolate this as "third world" problem. We need to make this world a more inclusive place and it can only happen if a space is created where everyone's opinion is brought to the decision-making table.
Click here to view the entire article: Here