Rise
An initiative of Schmidt Futures and the Rhodes Trust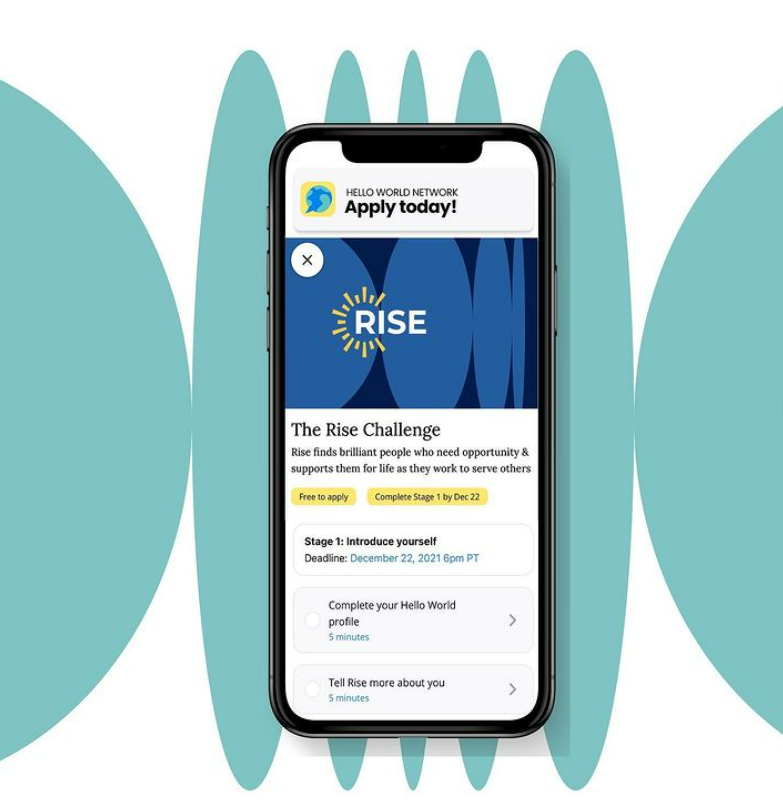 Rise is a program that finds brilliant people who need opportunity and supports them for life as they work to serve others.
The program starts at ages 15–17 and offers access to benefits that last a lifetime including scholarships, mentorship, access to career development opportunities, funding, and more as Global Winners work toward solving humanity's most pressing problems.
An initiative of Schmidt Futures and the Rhodes Trust, Rise is the anchor program of a $1 billion commitment from Eric and Wendy Schmidt to find and support global talent.
BENEFITS
Residential Summit
Mentorship & Career Services
Programming & Education
Global Winner Network
Higher Education Scholarships
Technology Package
ELIGIBILITY
Applicants for the 2022 cohort must be between the ages of 15 and 17 as of July 1, 2022, meaning they are born on or between July 2, 2004, and July 1, 2007.
To get more information, click here
To Apply, click here