MacArthur Foundation appoints Chris Cardona as Managing Director, Exploration, Discovery, and Programs and Yamini Mishra as Director, India Office
Source – MacArthur Foundation
MacArthur Foundation announces two leadership appointments where they appointed Chris Cardona as Managing Director, Exploration, Discovery, and Programs, and Yamini Mishra as Director, India Office. Cardona is a proven facilitator for mobilizing equitable philanthropic resources and is committed to making philanthropy more accessible to underserved communities. Mishra is a strategic leader and a human rights and gender advocate with experience spanning India and Asia Pacific.
Chris Cardona
Chris Cardona will drive MacArthur's new areas of grantmaking and will lead a team to surface practices, programs, and strategies that advance organizational goals and bring about transformative change.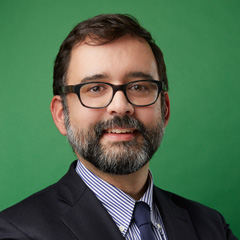 Previously, Cardona worked as Senior Program Officer, Building Institutions and Networks (BUILD) at the Ford Foundation where he was instrumental in launching and implementing the efforts to strengthen the organizational capacity of more than 300 nonprofit organizations around the world dedicated to addressing inequality. In this tenure, he also led a strategy to reboot its Philanthropy sector portfolio, which aimed to advance diversity, equity, and inclusion with an intersectional lens in U.S. philanthropy and promote greater awareness and adoption of participatory grantmaking.
Cardona earned a Ph.D. and master's degree from the University of California, Berkeley, and a bachelor's degree from Williams College.
Yamini Mishra
Yamini Mishra will be the principal representative for MacArthur in India with civil society organizations, government officials, and other stakeholders in the region. She will oversee the foundation's operations based in New Delhi. Mishra will be part of the Climate Solutions team that will help develop, implement, and adapt the strategy for climate change work in India.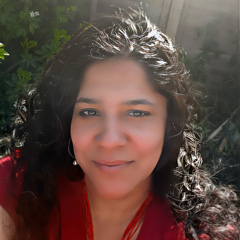 In her previous stint, Mishra worked with Amnesty International, the world's largest human rights organization, as Regional Director of South Asia, leading and overseeing work in East Asia, Southeast Asia, and the Pacific. She previously was the Global Director for Programs providing leadership and vision on social and economic justice, migrant rights, and gender justice.
Mishra earned a post-graduate diploma at the Institute of Rural Management Anand, a master's degree at the Delhi School of Economics, University of Delhi, and a bachelor's degree at St. Stephen's College, University of Delhi.
Cardona and Mishra will begin their MacArthur roles in August 2023.