What are the organizational shifts that require attention from the leadership teams?
Source – The State of Organizations 2023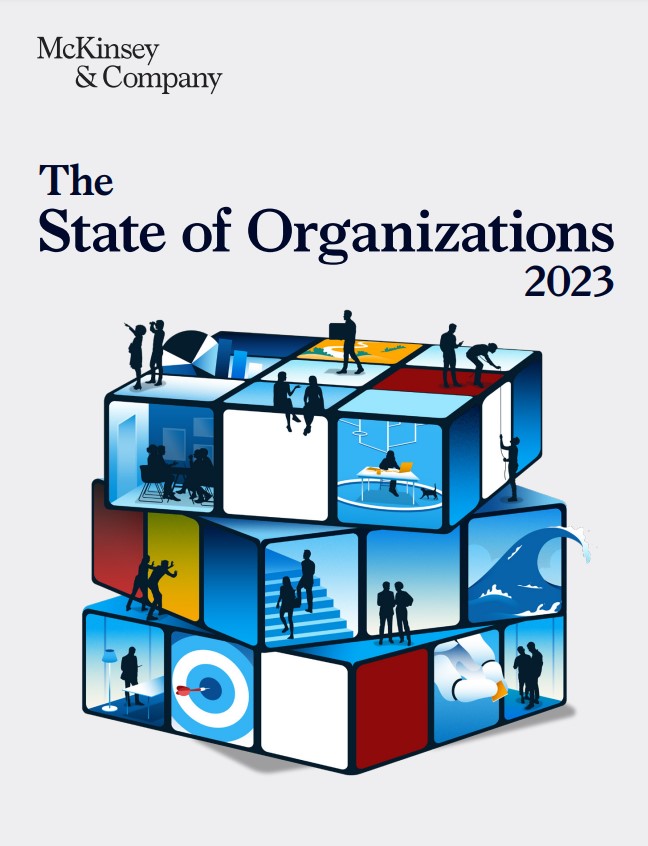 McKinsey & Company has released 'The State of Organization 2023' report to help CEOs and leadership teams understand the organizational shifts that have significant implications for structures, processes, and people. The report has identified ten organizational shifts that business needs to address today.
Following are some of the organizational shifts that organizations take note of.
Increasing Speed, strengthening resilience
Companies need to prepare themselves for the business shocks anticipated in the future as is evident from the report that suggests 60 percent of respondents find this as an important indicator to determine the resilience of the company. Half of the respondents believe that their organization is not equipped to react to future shocks.
Organizations with healthy, resilient behaviors were better able than those with poor organizational health to withstand major disruptions. The two most challenges that occur in strengthening resilience are limited funds and unclear priorities and directions.
True Hybrid
Before the COVID-19 pandemic, organizations would expect employees to spend at least 80 percent of their time in the office. But there has been a shift where post-pandemic where 90 percent of organizations have embraced a hybrid model where employees can work virtually.
More than half of the respondents believe that remote work will be more common in the future. Starting in February 2022, remote jobs posted on LinkedIn received more than half the applications— even though they accounted for less than 20 percent of the job postings. 5 McKinsey research on the workforce shows that three of four employees report that having control over when they work was a key factor in their decision to accept their current job.
Closing the Capability Chasm
With new technologies entering the workplace like automation and AI, the skills needed are changing. Therefore, it is essential for the organization to close these gaps by building institutional capabilities. Only 5 percent of respondents say that their organizations already have the capabilities that they need.
The two challenges that the report highlights that hinder capacity building is a lack of time to develop capabilities and insufficient support from senior leadership.
Walking the talent right rope
Organizations are walking a tightrope in balancing the budget and retaining people in higher value generation roles. McKinsey research shows that 5 percent of employees deliver 95 percent of an organization's value—and that companies that reallocate high performers to the most critical roles on a quarterly basis are 2.2 times more likely to outperform direct competitors than those that revisited roles less frequently.
This challenge is occurring in organizations due to insufficient role clarity and no talent development agenda.
DEI
Over the past several years, more and more organizations have prioritized DEI in their organizations, including in their product, process, and investment decisions and in the ways that they hire, retain, and develop talent. Forty-three percent say their organizations have focused on creating more transparency in promotions and pay processes. And 43 percent say their organizations have taken measures to tackle bias and discrimination in the workplace. McKinsey research shows that more than 70 percent of companies surveyed express transformative DEI aspirations, but less than half (47 percent) have the infrastructure in place to realize these aspirations.
Some 40 percent of surveyed women leaders, for instance, say their DEI work isn't acknowledged in their performance reviews. This is despite almost 70 percent of organizations saying DEI work is very or extremely critical.
There are other five organizational shifts that companies should consider in framing their workplace policies to prepare themselves for shock and stay resilient.
You can read the full report here.