NASA Announces New Chief Scientist, Senior Climate Advisor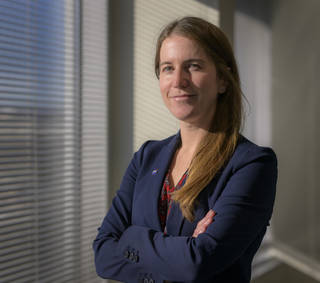 NASA Administrator Bill Nelson announced that Dr. Katherine Calvin will serve the agency in dual roles as chief scientist and senior climate advisor effective Monday.
Calvin succeeds Jim Green, who retired from his role on Jan 1 as a chief scientist after more than 40 years of service at NASA, and Gavin Schmidt, who has served as senior climate advisor in an acting capacity since the position was created in February 2021. NASA established the senior climate advisor position to ensure effective fulfillment of the Biden-Harris Administration's climate science objectives for the agency.
As a chief scientist and senior climate advisor, Calvin will serve as principal advisor to the administrator and other agency leaders on NASA science programs, strategic planning, and policy. She will also represent the agency's strategic science objectives and contributions to the national and international science communities.
In her almost fourteen years at Pacific Northwest National Laboratory's Joint Global Change Research Institute (JGCRI), Calvin co-authored over 100 publications. Her recent publications have investigated growing populations against agriculture and water scarcity in the face of climate change.