Why Gender Equity is Essential in Global Health Workforce?
Equity in the workforce is important to give everyone a fair representation.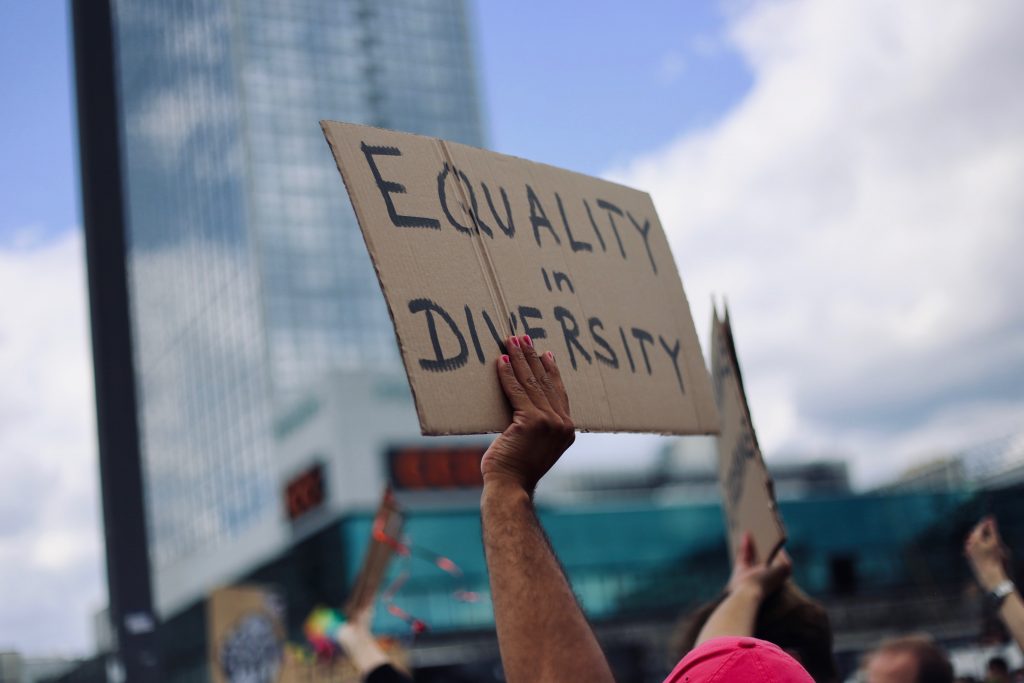 Women comprise 70 percent of the global health workforce and yet they hold only 25 percent of executive positions and 5 percent of CEO-level positions.  
We need diversity in the decision-making process to be able to churn out inclusive health policies. Equity in the workforce is important to give everyone a fair representation. People from diverse backgrounds come with their own experiences that are beneficial to cater to the policies for everyone, especially for socio-marginalized communities.
Women Deliver Global Health and Men Lead
Men at the global and community level dominate the majority of senior roles in health. At the global health level, men head 69% of global health organizations with 80 percent of board chairs held by them. It is found that only 20% of boards and 25% at the senior management level have gender parity.  
However, at the lower levels of the health workforce, it has a different picture. Women comprise 7 out of 10 social health care workers. Out of total female labor force participation, 70.3 percent of them are engaged in global health and social sectors. We achieved global health outcomes due to the work done by women at the ground level. Yet, they are unable to level up to senior positions due to gender biases, and systemic and social inequities. Women deliver global health outcomes at the ground level but at the senior level, it's men who decide the direction of health policies. The stereotypical narrative that care work is best done by women is also constraining men from entering into nursing work.    
It is important to make way for women to hold leadership positions to bring inclusivity in the decision-making process. This article will analyze the factors that highlight the importance of Gender Equity in the Global Health Workforce.
Bridge Gender Pay Gap
Women in the health and care sector earn 24 percent less than men. It is also observed that women in the healthcare workforce face a larger gender pay gap than their peers in other economic sectors. 
Due to historical discrimination, care work by women is deemed as a lower-status job. This drives the gender pay gap aligning with the stereotype. With the boardrooms crowded with men who decide on the wages, they fail to recognize and acknowledge the work done by women in delivering health outcomes. Most of the additional care work in the health sector carried out by women is often looked upon as women's moral responsibility that does not get included in deciding the wages. If women are present in leadership positions, then they will be able to frame wage policy better by duly recognizing the paid and unpaid care work performed by women.
Inclusive Health Policies
Women holding leadership positions and involving in the decision-making process will drive the health policies to be inclusive. Research shows that companies with diverse executive teams outperform companies run merely by men. This is because women have different lived experiences than men that can be incorporated into the policy-making process. It also ensures everyone's views are represented to come to a viable policy solution. 
Women's leadership is more likely to expand the agenda to the priority issues like sexual and reproductive health largely affecting women. Other diseases that have a disproportionate impact largely on women like Anemia can be mitigated through an increase in women's leadership in the health sector.
Achieving SDG 8 – Universal Health Coverage
The increase in women's leadership in health will expand the delivery of health outcomes. It will strengthen the global health workforce that is needed to achieve the SDG goal of Universal Health Coverage. With women's leadership, the approach taken to reach this goal will be universal and equitable in nature. 
The global health workforce has a shortage of 15 million workers in 2022. With women getting leadership opportunities as an incentive for their careers in the health sector, they can help bridge the gap to attain our global health goals. This will also transpire in achieving our SDG 5 – Gender Equality by ensuring equal employment opportunities in the health sector. 
Women as Role Models for Other Women
According to the World Economic Forum, it will take 132 years to bridge the Gender gap. The health sector can prove instrumental in declining the number of years. The majority of the health workforce in higher-wage occupations such as physicians, dentists, and pharmacists under the age of 40 are female. Therefore, it is necessary to help this young talent climb up the leadership ladder to retain them in the workforce. 
As the leadership positions include women, other women joining the workforce can see a clear career path for them. By observing this path, they can expect a career progression that will act as an incentive for them to join the global health workforce and drive health outcomes by framing inclusive policies.   
The importance of equity and gender in the global health workforce is crucial in framing global health policies. Women make up approximately half of the global population and yet their representation is skewed in the health workforce. Therefore, it is apparent to take conscious measures to bridge this gap and attain our goal of universal health coverage.