Growing Need of Public Policy Management for successful Nation-building
By: Rupamanjari Sinha Ray
Faculty in Incharge PGDM-Public Policy and Management, MDI Gurgaon
Start your journey towards leadership in the Public Policy space–Apply here for the PGDM in Public Policy and Management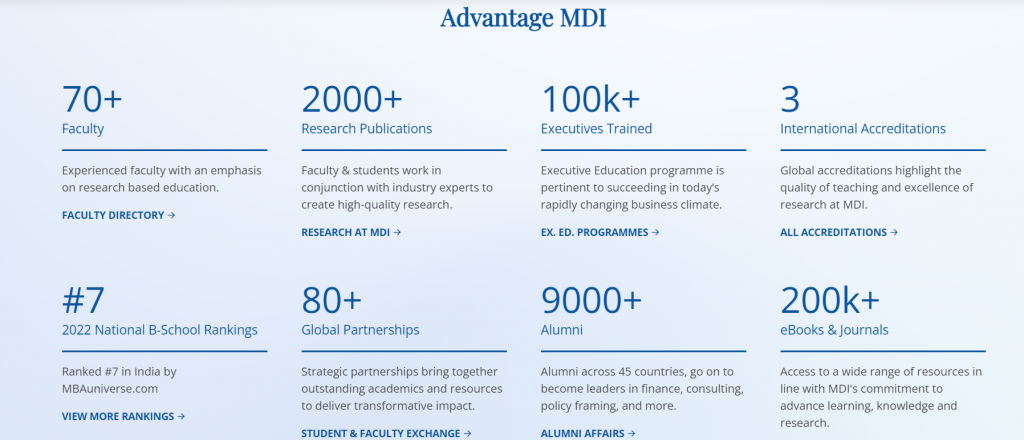 In modern-day capitalism, a wide divide has been created between "have" and "have nots", leading to the concentration of wealth. The resultant impact of this divide was the rise of several societal problems like poverty, hunger, lack of education, improper health access, and environmental issues. Consumerism, excessive anthropogenic activities, and concentration of wealth and power in few hands led to such societal issues.  Noble Laureates, Abhijit Banerjee, and Esther Duflo, had opined in their book, "Good Economics for Bad Times", that the world economy is polarized into two extremes of leftist and rightist ideas. Merits of Socialism and Capitalism could be combined to resolve such societal issues. Mohammad Yunus in his book has provided some solutions to resolve these social issues by engaging the society and creating inclusive business models. Michael Porter often argues the ways of resolving social issues through Shared Value approach and thus the growing need for Corporate Social Responsibility. However, one more angle that could be argued in this context is the role of government and public policy. 
The Scandinavian countries in the world today are one of the richest countries not only in terms of per capita income or wealth but due to a strong social security framework in Education and Health. This could be possible through solid foundations of Public Policy. The role of government in delivering services addressing social issues is vital to the growth of the economy and society. In today's VUCA world the role of public policy becomes all the more vital. The world economy has faced economic recession on one hand leading to unemployment and food security issues and has to fight COVID Pandemic and Climate Change risks on the other hand. In such an uncertain scenario, government failures are common unless a strategic framework has been designed. The role of evidence-based and data-driven policies has been particularly phenomenal in the new world of Industry 4.0. with Machine Learning and Artificial Intelligence tools. In Economic Survey (2022) states how the Indian economy had been able to recover following a two-legged framework of the Barbell  Strategy following a long-run trend in the least affected sectors and a Bayesian Information framework in sectors where volatility was high due to pandemic. Any deliverables in the government and private sector need managerial domain knowledge, leadership, productivity, and efficiency.
Addressing climate change and Sustainable Development, United Nations came up with Sustainable Development Goals in 2015. Accordingly, countries, not-for-profit organizations, and corporates in the world have set their SDG targets. New organizational responsibilities, However, six years down the line, how much the world economy has progressed along these lines? A proper public policy framework is not enough for the various stakeholders to deliver their stipulated tasks.  What is required is a blend of public policy and management skills to take the leadership in delivering public policy by various countries and organizations. Thus there is a growing need for public policy professionals including Government Officers, Corporate Professionals, CSR professionals, and Officers of Multilateral Agencies & Not-for-profit organizations, who could be prepared to deliver the right management skills required for public policy. Unlike Scandinavian countries, in developing countries like India government cannot alone deliver the mammoth tasks of ensuring zero poverty, zero hunger, and zero net carbon.
The Post Graduate Diploma Programme in Public Policy and Management at MDI Gurgaon is 15-year-old programme, which has a blend of Public policy aspects with Managerial skill sets. This programme was designed to cater to the needs of Government officers initially. The need for this programme for non-government sector professionals in the field is also increasing due to changing face of regulation, and private participation in economic and social sectors. Organizations like Google, Amazon and consultancy firms like E&Y have separate departments for Government Affairs and Public policy, catering to the needs of changing government policies, assisting in public policy, and also providing a professional strategic framework to government departments through consulting services. This programme is also an ideal match for career development for social sector aspirants working in multilateral organizations, Civil Society organizations, and Non-Governmental organization. Professionals handling CSR and Sustainability departments of the corporates may find these programme useful to implement CSR and SDGs. SEBI has mandated ESG reporting for the top 1000 listed companies by 2023 under Business Responsibility and Sustainability Reporting framework of Ministry of Corporate Affairs and this may be extended to other companies later on. There is a need to understand the Environmental, Social, and Governance framework which could be well facilitated by this programme.  Thus the programme creates a managerial mindset to the problems in public policy. 
Some important features of the programme are
Management domain knowledge in Economics, Finance, OB&HRM, Strategy, Information Management, Marketing
Good Governance and Public Policy framework
CSR and Sustainable Development
Evidence-based and data-driven Policy Making through classrooms and workshops
Rural Immersion to understand the real-life challenges of society, local governance framework and NGO visits
Optional International Immersion to get acquainted with public policy framework at the global level (subject to government rules and restrictions from time to time)