COP27: Key outcomes of biggest Climate Summit
Source: UNFCCC
A significant step forward was establishing a dedicated loss and damage fund, which was approved during COP27 and added to the formal agenda.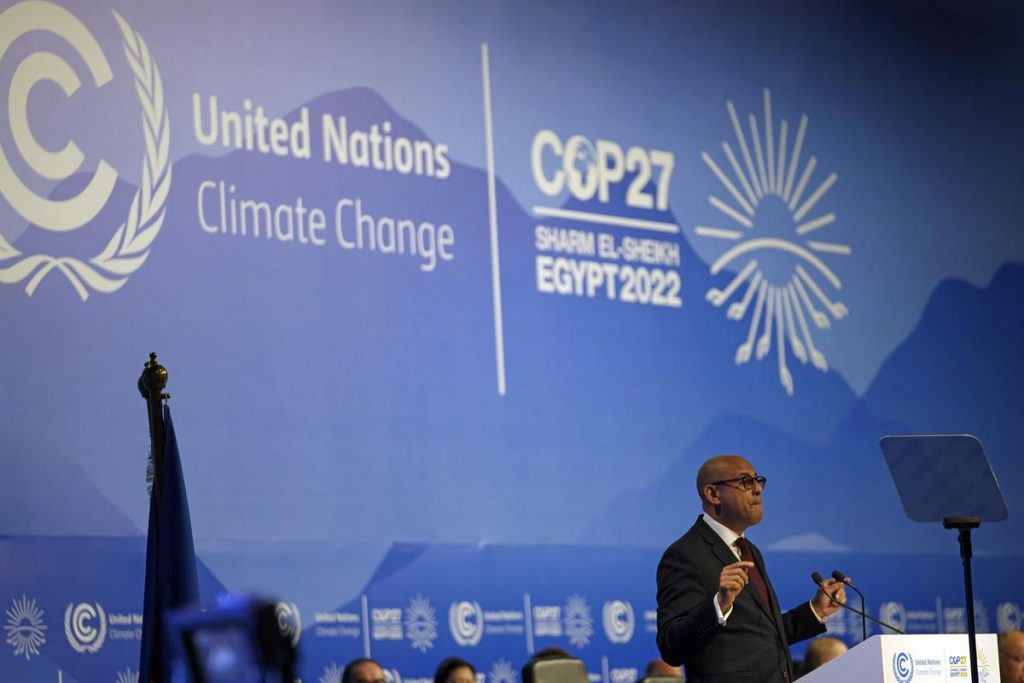 This year more than 45,000 people attended COP27 (the biggest climate summit) to exchange perspectives, find solutions, and create alliances for climate mitigation.
United Nations Climate Change Conference COP27 was wrapped up yesterday with "a breakthrough agreement to provide "loss and damage" funding for vulnerable countries hit hard by climate disasters.". Furthermore, pledged contributions to the Adaptation Fund totalled more than USD 230 million. These commitments, in the form of practical adaptation strategies, will assist many more disadvantaged communities in coping with climate change.
In addition to the Loss and Damage Fund, Governments also established a 'transitional committee' to make recommendations on how to operationalize both the new funding arrangements and the fund at COP28 next year.
Institutional arrangements will also be provided to catalyze technical assistance to developing and vulnerable countries.
There was a mutual agreement on taking the 'Global Goal on Adaptation' forward in COP28 which would be significant progress on adaptation for the most vulnerable countries.
Sharm el-Sheikh Implementation Plan highlighted that a quick transition to low-carbon economy will require an investments of USD 4-6 Trillion. To provide such a funding holistic involvement of all the stakeholders from governments to entrepreneurs to consumers would be essential.
During the World Leaders Summit, 6 High level roundtables were held and the discussion revolved around pressing issues including food security, vulnerable communities and just transition.
Moreover, attention was also drawn towards an intermediate review of Action for Climate Empowerment and the Gender Action Plan. Both of these significantly contribute to the empowerment of all stakeholders by providing them the resources needed to promote more extensive and inclusive climate action at all levels.
"We have a series of milestones ahead. We must pull together, with resolve, through all processes, may they be national, regional, or others such as the G20. Every single milestone matters and builds momentum. For the very first time we will take stock of the implementation of the Paris Agreement. It will independently evaluate the progress we have made and if our goals are adequate.", said Simon Stiell, UN Climate Change Executive Secretary.
The UN's Intergovernmental Panel on Climate Change indicates that greenhouse gas emissions must decline 45% by 2030 to limit global warming to 1.5°C. However, the current pledges made by governments would only keep the global temperate just under 2.5°C. This makes the upcoming decade critical for climate action.
Additionally, some other key outcomes of COP27 included:
1. Technology: Five-year work program was launched to promote climate technology solutions with a special focus on developing countries.
2. Mitigation: Mitigation work programme was launched with a scaled up mitigation ambition and implementation with a request made to governments to phasedown unabated coal power. It also acknowledges that the unprecedented global energy crisis underlines the need for quick changes to energy systems in order to make them safer, more dependable, and robust throughout this crucial decade of action.
3. Global Stocktake: UN Secretary-General will convene a 'climate ambition summit' in 2023 to raise ambition under the Paris Agreement.
4. Collaborative actions: Countries launched action plan in five key areas including power, road transport, steel, hydrogen and agriculture.
5. Global Shield Financing Facility: G-7 launched this plan to provide funding to countries suffering climate disasters.
6. Forest and Climate Leaders' Partnership: To stop forest loss and land degradation by 2030, the alliance intends to bring governments, corporations, and community leaders together.