Adaptation Gap Report 2022
The report evaluates the progress in planning, financing, and implementing adaptation actions.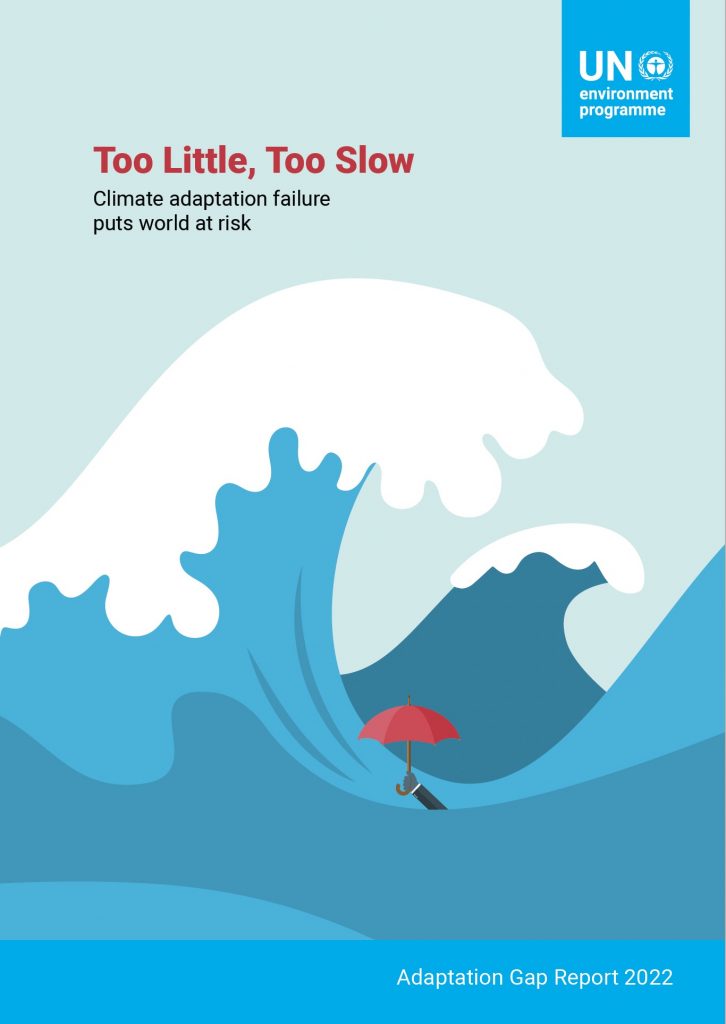 In the wake of COP27, the United Nations Environment Programme has released a report titled 'Adaptation Gap Report 2022: Too Little, Too Slow – Climate Adaptation Failure puts the World at Risk.' This report underlines the grave consequences of climate change and throws light on mitigation efforts by countries.
The report evaluates the progress in planning, financing, and implementing adaptation actions. It also underscores the importance of prioritizing climate actions that help to reduce greenhouse gas emissions and guide communities to adapt to nature-based solutions. Following are the key highlight of the report.
Adaptation Techniques
We require strong adaptation and mitigation techniques to address the harmful effects of climate change. 84 percent of the parties to the UN Framework Convention on Climate Change have established adaptation plans and techniques. It is 5 percent greater than the previous year. Out of these, 90 percent of the parties considered gender and historically disadvantaged groups in building their planning instruments.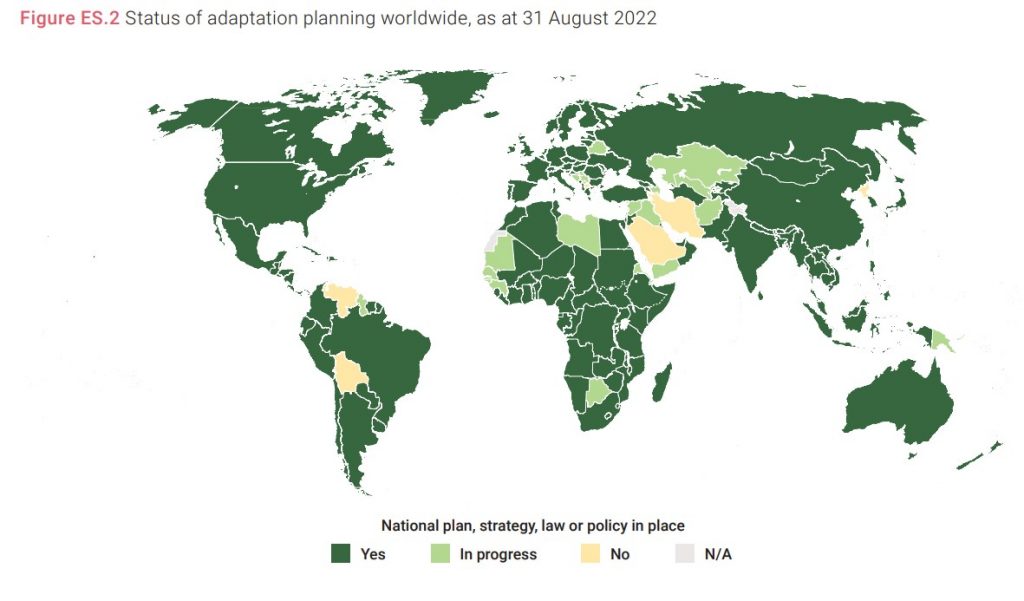 Finance Gap
Progress is largely made on the adaptation front but it lacks the backing of the financial instruments. 34 percent share of total climate finance went to developing countries in 2020. The Glasglow Climate Pact have urged to pour US$100 billion of climate finance by 2025 into developing countries to fuel their adaptation techniques. But according to the climate finance provider's accounting, the finance has a shortfall of US $17 billion. The report deliberates on a significant acceleration in climate finance to reach the finance target of 2025.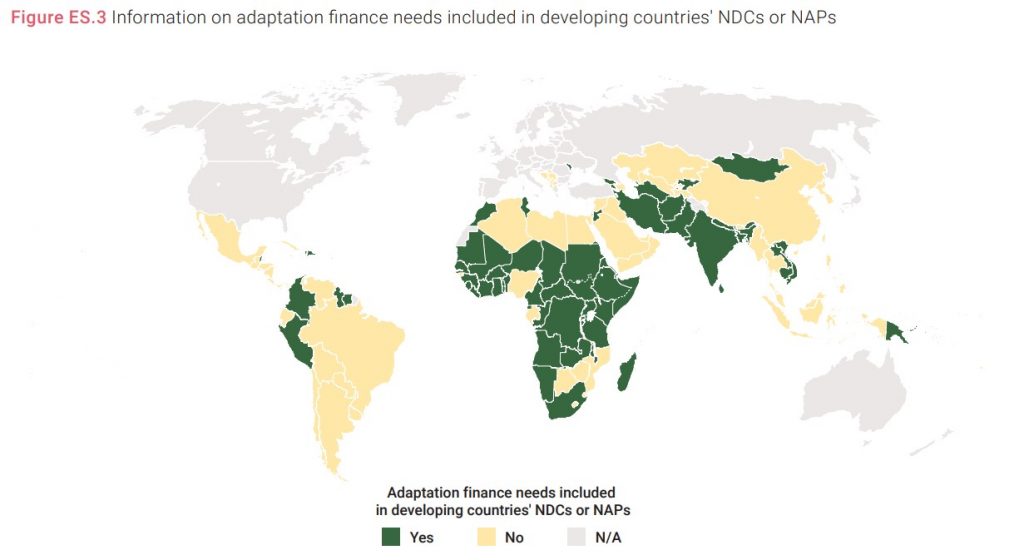 Too Little, Too Slow
Countries have formulated adaptation techniques but they are concentrated on a few areas like agriculture, water, and ecosystems among others. These techniques primarily address rainfall variability, drought, and flooding. Out of the 10 principal adaptation actions, only 3 actions received 40 percent of funding. The status of the other adaptation actions is unclear. Therefore, countries also need to be cognizant of their monitoring and evaluation instruments to keep pace with the growing impacts of climate change. The report also says that the funding through international climate funds like Adaptation Fund, Green Climate Fund, Special Climate Change Fund is meager that doesn't align with accelerated climate impacts.
Reasons for Failure in Implementing Adaptation Techniques
Not catering to the needs of marginalized groups including women, indigenous people, and local communities as the decision-making power often rest with elites.
No consideration of local context and a lack of local participation in implementing adaptation strategies.
Disguising development activities as adaptation actions that do not address climate risk.
Inadequate metrics to measure the success or failure of techniques.
Ways to Successfully deliberate Adaptation Techniques
Genuine Inclusion of all stakeholders in decision-making and implementation
Transparency and Accountability in national plans to achieve SDGs
Framing plans that accommodate feedback and learning
Investment in capacity building, local communities, and democratic governance structures in climate risk management mechanisms.
Towards Climate Resilient Development
The Adaptation Techniques and Finance Flows are not accelerating at the pace of the rising impacts of climate change. We need accelerated efforts to bridge adaptation gaps from widening further. Non-climate factors like wars should not jeopardize climate action. A strong political will can ensure smooth and rapid efforts to mitigate the effects of climate change.
You can read the full report here!