2022 Progress Report
The report provides an assessment of the situation of women, children, and adolescents' health post the COVID-19 pandemic.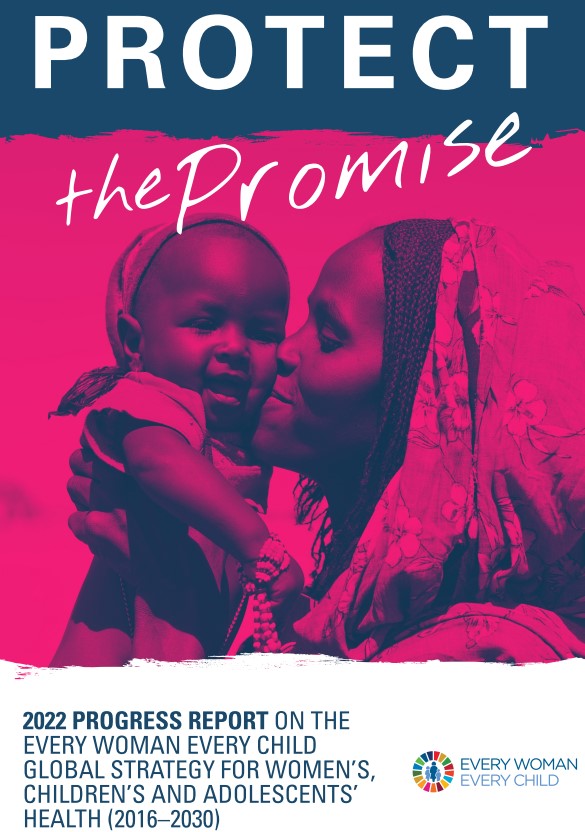 United Nations Population Fund (UNPF) has launched a report titled 'Protect the Promise: 2022 Progress Report, Every Woman Every Child. The report provides an assessment of the situation of women, children, and adolescents' health post the COVID-19 pandemic. UNFPA is the United Nations Sexual and Reproductive Health Agency.
There was a massive impact of COVID-19 on the 2030 Global Goals where the progress made was erased due to the pandemic. The report also mentions that progress was faltering even before the pandemic. Therefore, the global pandemic has exacerbated the situation.
Here are some of the data sets to ponder upon.
The annual average rate of reduction for the Maternal Mortality Ratio is 2.9%. The expected rate should be 6.4% to achieve the 2030 SDG goal of 70 maternal death per 1 lakh live births.
Coverage of the first dose of the HPV vaccine declined to 15 percent in 2021 as against 20% in 2022. This leaves millions of adolescent girls at risk of cervical cancer later in life.
The coverage of the DPT vaccine also declined from 86% to 81% in the first two years of the pandemic.
The 3 Cs – COVID-19 pandemic, conflict, and climate change represent the challenges to the health and well-being of women, children, and adolescents.
Key highlights of the report.
The risk of maternal mortality is disproportionate according to the demography. The MMR is 1 in 37 for SubSaharan Africa and 1 in 4800 for Europe and North America region. After the Taliban took over Afghanistan, the crisis of health, especially for women, and children have increased in the country. It is estimated that MMR will increase by 50% in the absence of serious and comprehensive interventions.
Greater Participation of women in politics has resulted in increased investment in social protection, health, and education policies and programs. This hampers policies protecting women's sexual and reproductive health rights.
Conflict and Climate impact disproportionately among women where 31.9% of women worldwide were moderately or severely food insecure as compared to 27.6% of men.
During the COVID-19 lockdown, intimate partner violence against women increased rapidly. The causes were proximity to abusive partners, increased stress due to economic downturns, and decreased access to social protection policies. Increased rates of child marriages were also seen due to COVID-19 economic downturns.
Way Forward
The report gives broad recommendations to improve the health outcomes of vulnerable groups including women.
Strengthening primary healthcare systems that improve access for women from disadvantaged backgrounds.
Improve women's empowerment through political participation and bolstering their leadership qualities
Leverage public-private partnerships to improve funding for health services for women and children
Secure food supply while also building more resilient food systems.
You can read the full report here!