The Land Accelerator
Applications for 2022 are now open!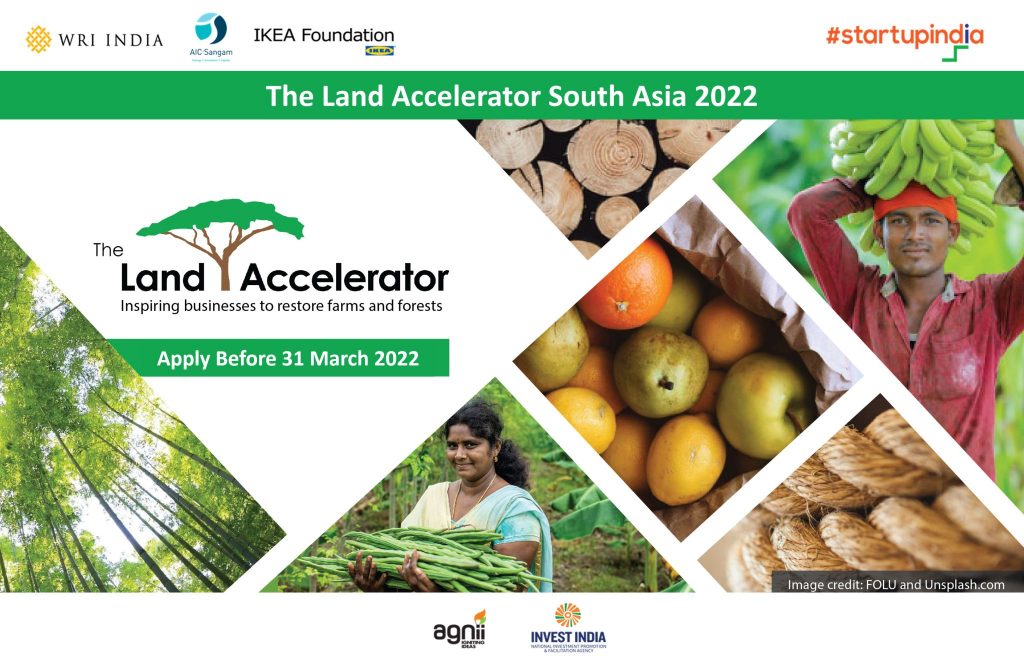 What is the Land Accelerator South Asia?
In 2019, World Resources Institute India (WRI India) and Sangam Ventures launched the Land Accelerator South Asia, the world's first accelerator program targeted specifically toward South Asian businesses that restore degraded forests and farmland. The program provides South Asian entrepreneurs with mentorship and networking opportunities, technical training, and workshops to build their storytelling and pitching skills, and enhances skills for tracking environmental and social impact.
The 73 businesses that have graduated from the program, chosen from nearly 800 applicants, have created nearly 1,800 jobs, restored 70,000 hectares of land, engaged 1.1 million small and marginal farmers and grown 8.7 million trees.
What does the program look like?
In 2021, WRI India and Sangam took a novel approach to the Land Accelerator South Asia. They expanded the size of our cohort and selected 58 entrepreneurs from across the continent to join us for an all-virtual business creation and growth accelerator.
The top 58 applicants received:
Three months of exclusive, weekly trainings.
Templates to create content to help their business thrive.
Weekly office hours with mentors who lent their expertise to discuss how to integrate new concepts and tools into their business strategy.
Weekly networking sessions to speak with and learn from other land restoration entrepreneurs in the cohort.
To read more, click here