Sankalp Global Awards 2021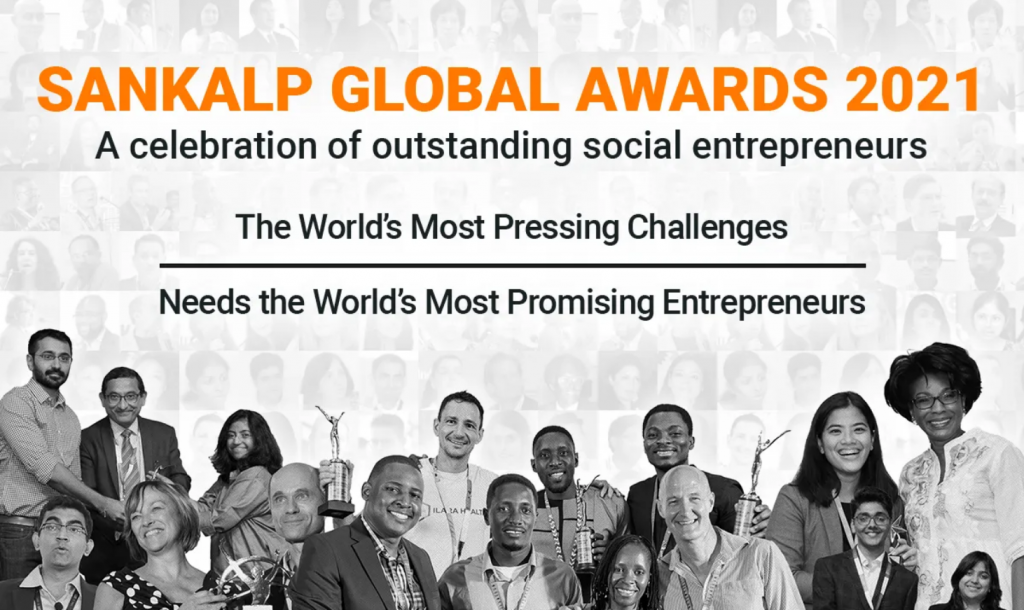 The Sankalp Awards is a celebration of outstanding social entrepreneurs and a showcase of innovative and successful businesses globally. The 2021 Edition of Sankalp Global Awards is looking for social entrepreneurs who are mainstreaming impact, are making a positive impact on society, gaining hands-on experience and networking with a global community.
Criteria
Apply for the Sankalp Global Awards 2021 if you:
Run a high-impact business that caters to rural, low-income, or disadvantaged communities in any of these five main sectors; Agriculture, Clean Energy and Climate Solutions, Financial Inclusion, Health, Water, Sanitation and Hygiene, Livelihoods and Future of Workers.
Have a clear for-profit business model with high potential for scale
Have an experienced and dedicated promoter team.
Have some proof of concept on the ground and are preferably generating revenues
Are looking for funding in the range of $100K – $1M USD.
Deadline for taking applications is 11.59 PM GMT on 8th August 2021.
For more information, click here
To apply now, click here