JSW Foundation Fellowship
Source – JSW Foundation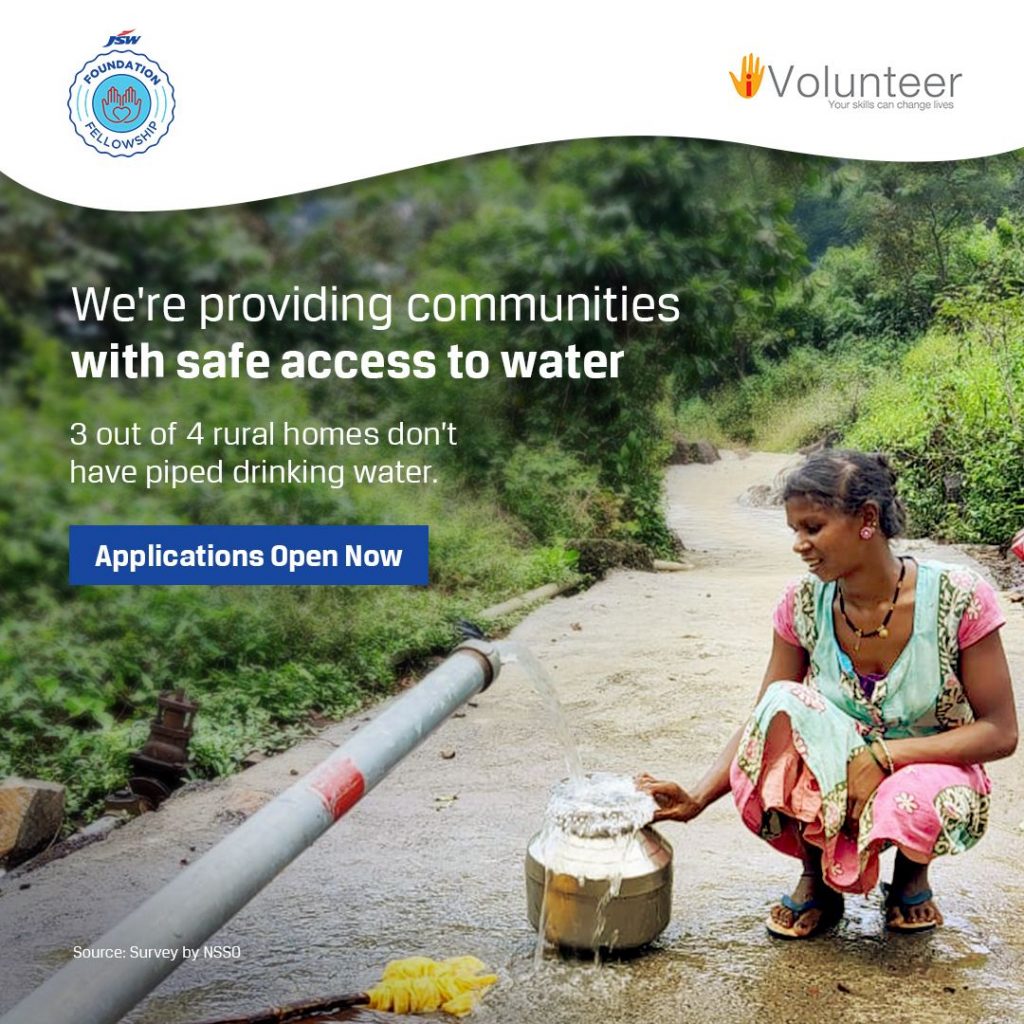 JSW Foundation has launched a fellowship program for individuals passionate about creating positive social change. The program is open to individuals from all walks of life who are committed to social responsibility. 
What's in it for you?
Here's what you can expect from the fellowship
Skill Building 
Commencing with a 2-week in-person induction and training, the Fellows will be equipped with basics of development theory and skills to initiate their field projects. Over the course of two years, regular training programmes will be conducted across diverse thematic areas, as per the needs expressed by the cohort.
Rural Immersion 
Development Projects will be offered on a range of social development issues such as sustainable livelihoods, community development, women empowerment, water, health & hygiene, sanitation, education & environment.
Peer Learning 
Fellows will be expected to share their learnings and progress within the Fellowship team and externally, through multiple mediums.
Mentorship 
During Development Projects, each Fellow (or a pair) will be supported by a Field Mentor to navigate challenges related to community work and Development Projects.
Eligibility Criteria
A graduate/post graduate or a young professional with 1-7 years of work experience from a field such as science, humanities, engineering, medicine, agriculture or other professional streams.
Less than 30 years old as on 1st May 2023
Conversant in English (as a primary medium of training) and at least 1 Indian language (for field projects)
While a professional background in social work is not mandatory, those aware of the social sector and NGOs and have had a brief stint with the sector through sporadic or structured engagements are encouraged to apply.
Potential applicants understand the risks and are willing to commit time for a deep engagement and a potential career in development.