How Organizations Can Sustain Agility at the Workplace? 
Source – 2023 Workplace Learning Report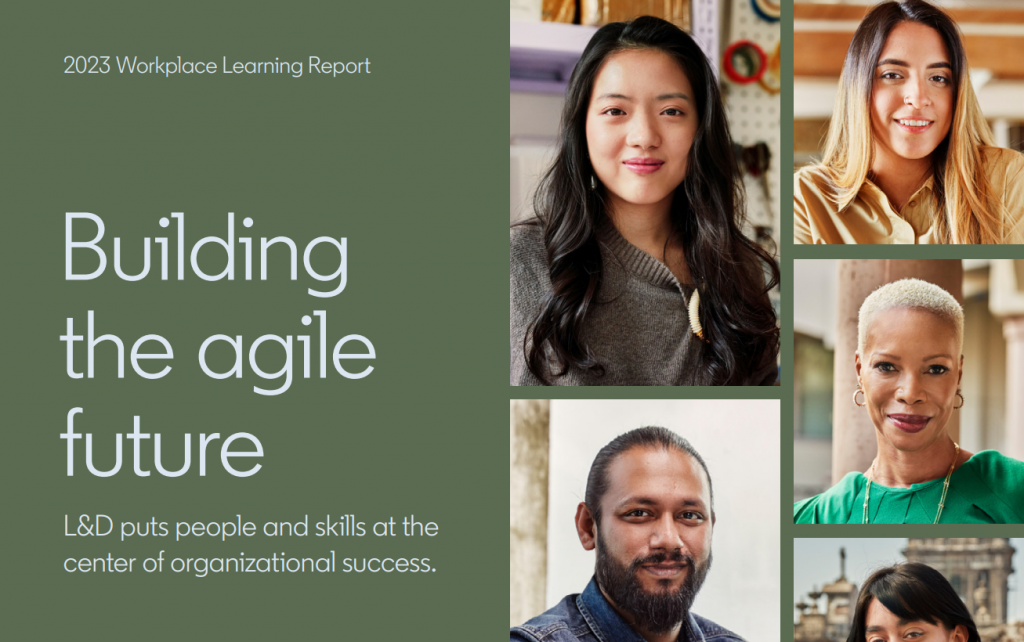 LinkedIn has launched the 2023 Workplace Learning Report that highlights building an agile future through constant learning that is beneficial to individuals and organizations. Being agile helps individuals advance in their careers and stay relevant. For organizations, agility is essential to not just survive but also thrive, even when the economy faces challenges.
Integrating agility into organizations requires constant learning. To create a strong and flexible future, those in charge of learning are realizing the importance of developing new, people-focused strategies. They are collaborating with HR to establish cultures where everyone is equipped with the necessary tools, career paths, and skills for success.
State of Leadership and Development
An overwhelming 83% of organizations are committed to fostering a culture that prioritizes and values their people. A people-centric culture understands that the success of an organization is directly linked to the success of its people. This fundamental principle shapes the way employee experiences are crafted, from the moment they join the organization to when they leave, with a focus on meeting their human needs at the core.
Macro Trends
Skill sets for jobs have changed by around 25% since 2015. By 2027, this number is expected to double.
89% of L&D pros agree that proactively building employee skills will help navigate the evolving future of work.
Out of top 10 skills companies need the most, Human skills (Management, Communication, Leadership, Teamwork) remain critically important, especially with the ongoing prevalence of hybrid work.
Executives agree that people strategy is central for success. 82% of global leaders agree that the HR function is more critical now than it has ever been
Creating an Engaged and Resilient Workforce
Career development and internal mobility play a pivotal role in making both individuals and organizations more agile. By providing employees with career development tools and opportunities for internal mobility, organizations can actively engage their workforce and enhance their skill sets. This, in turn, enables the organization to respond swiftly to valuable opportunities as they arise, leading to significant benefits in the long run.
93% of organizations are concerned about employee retention wherein Providing learning opportunities is the No. 1 way organizations are working to improve retention.
A people-centric culture is crucial for success. By prioritizing agility and adaptability, organizations empower employees with career development and internal mobility options. This boosts engagement, enhances skills, and enables swift action on valuable opportunities, ensuring a resilient and prosperous future at the workplace.
You can read the full report here!