GOOGLE.ORG IMPACT CHALLENGE FOR WOMEN AND GIRLS 2021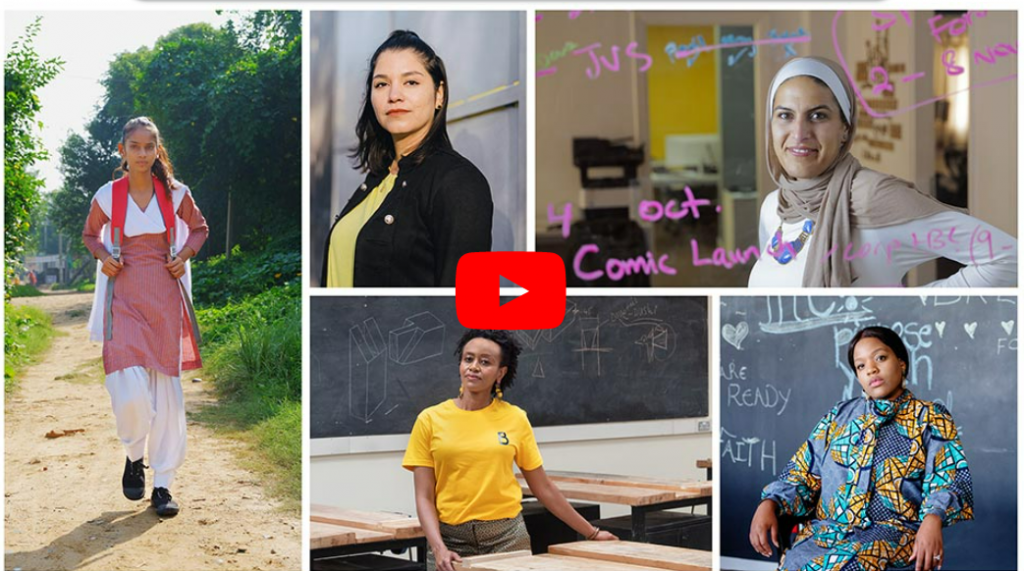 In March, recognizing that COVID-19 was quickly widening the gender equity gap, Google.org put out a $25 million call for project proposals to economically empower women and girls. The response was greater than any other Google.org Impact Challenge, with 7,800 applications coming in from more than 160 countries.
With the help of an all-star panel of female experts and the Impact Challenge partners, Vital Voices, and Project Everyone, they narrowed the field to 34. Their solutions help women and girls, especially those from geographically, economically, or socially marginalized populations, reach their full economic potential, and in doing so, strengthen the well-being of entire communities.
Moving forward, recipients will participate in a four-month Google accelerator program led by the Women Techmaker community and supported by Vital Voices. Select organizations will also receive a Google.org Fellowship and donated ads to promote their mission.
To know more about the organizations and the Impact Challenge, Click here