GEO for Cities – Towards Green and Just Cities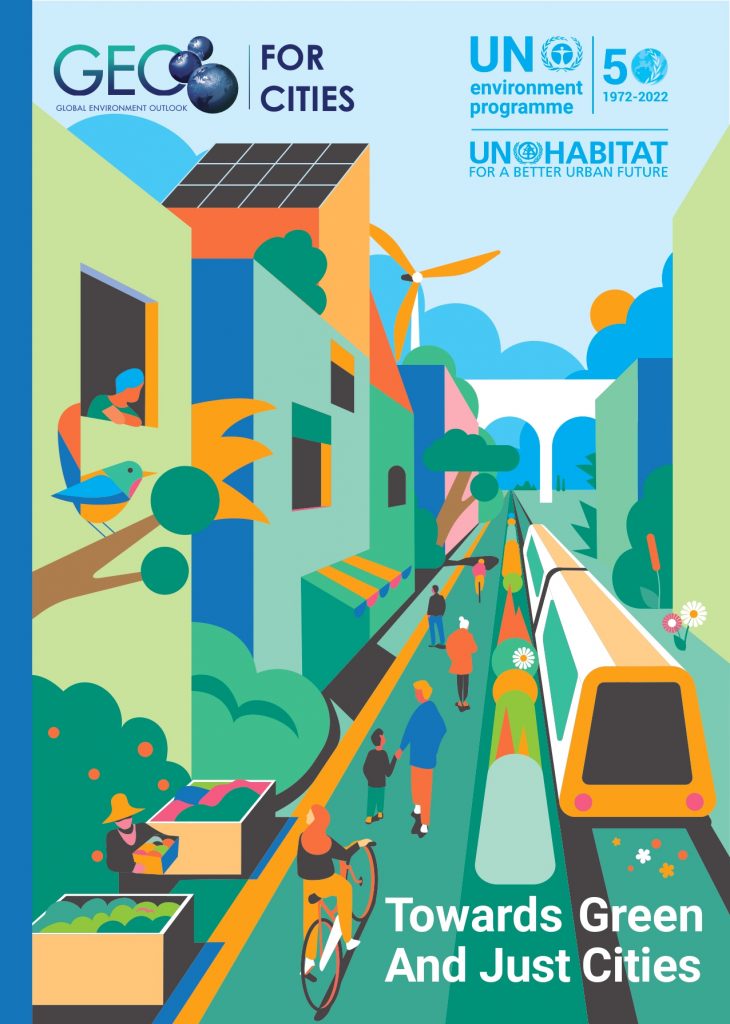 GEO for Cities aims to inform, engage and support dialogue among decision-makers and other actors involved in urban issues. The GEO-6 report identified urbanization as one of five main drivers of environmental change and also looked at the impact on cities and city residents of related challenges such as climate change, biodiversity loss, and pollution. The GEO for Cities looks at these issues but also presents the types of solutions that can lead to environmentally sustainable and just cities.
The environmental and urban challenges outlined in this report require urgent and sustained attention from everyone involved in building or managing cities. To achieve Sustainable Development Goal (SDG) 11, the cities and human settlements must be inclusive, safe, resilient, and environmentally sustainable.
To read more, click here