COP26-UN Climate Change Conference
This time Loss and Damage was included in the cover decision at #COP26
Recognizing that loss of life, livelihoods, and ecosystems is already occurring, and urging providers to improve finance and technical support.
Here are a few points that were agreed at COP26 on Loss and Damage.
The impacts of climate change are affecting developing nations on the frontline.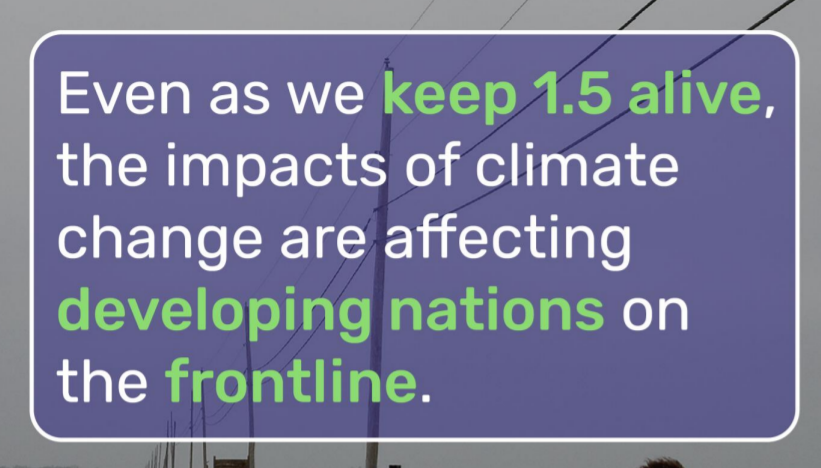 The Santiago network will facilitate greater action in, and support for developing countries. This would encompass finance, technical assistance and capacity building relevant to implementing new measures such as early warning systems.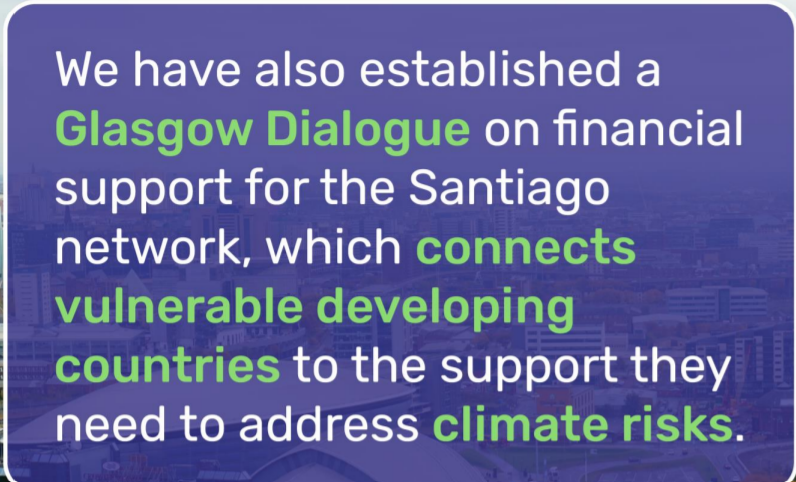 The developed countries will have to build on this historic agreement & support those most vulnerable to the impacts of climate change to access the urgent help they need.
For more information, click here