Breakfast with (Gender) Champions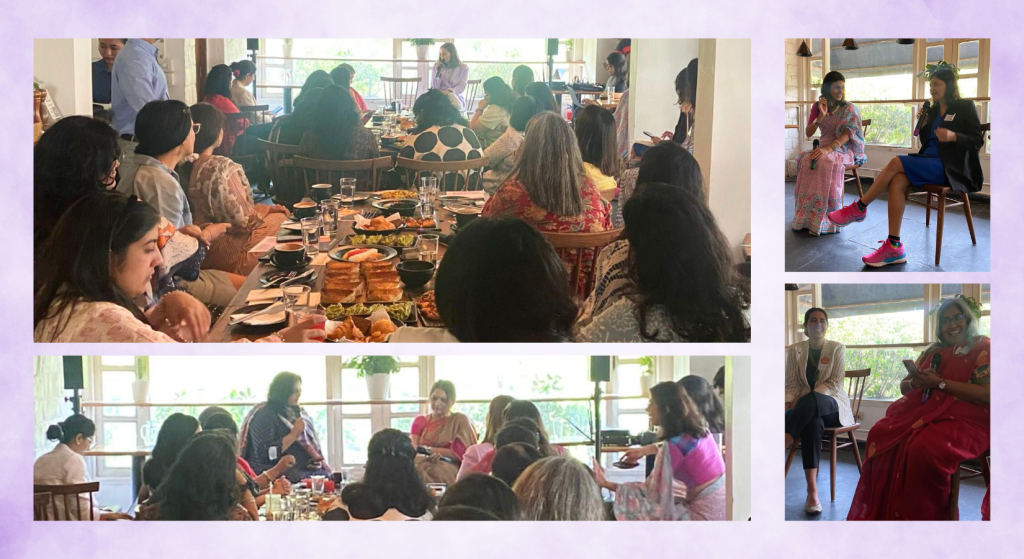 I recently had the opportunity of attending the Breakfast with (Gender) Champions gathering hosted by Dasra on October 5, 2023, in New Delhi which was an exploration of insights and learnings from leading practitioners across the gender and health ecosystem, with a focus on nurturing gender equity within the workplace and advancing women into leadership roles in the healthcare sector. The event was facilitated as part of their multi-partner 'Women in Leadership' initiative that is committed to advance gender equitable leadership in the Indian healthcare sector.
One of the key takeaways from the event was the data presented by Dasra regarding the status of women's leadership in India's private healthcare sector. It was eye-opening to learn that while women hold about 25-30% of leadership positions in private hospitals, this percentage drops to a mere 5-10% in the pharmaceutical and biotech sectors. They shared that the key barriers to women's leadership growth are the prevailing stereotypes questioning women's commitment and effectiveness, as well as deep-set organizational norms and role structures that are persuasive across different sectors and industries. No surprises there—Our Women's Leadership in the Development Sector research and the recently concluded Landscape study too revealed how even those organisations that are primarily working with women, do not have policies that benefit the mental wellbeing and productivity of women. I was particularly struck by how the event format enabled cross-learning and knowledge sharing among a diverse group of professionals. 
The series of fireside chats featuring prominent figures like Sohini Bhattacharya (Breakthrough), Sairee Chahal (Sheroes), and Kavita Narayan (Ministry of Health and Family Welfare, GoI) focussed on each of their individual journeys as leaders and the many learnings along the way, apart from exploring their perspectives on tangibly achieving gender equity in workplaces. The conversations highlighted the need for:
Promoting feminist leadership by moving away from cis-male norms around leadership,
Conscious communication and advocacy around women's leadership, and
Involving men in the dialogue for a more inclusive workplace.
Ida Norhiem Hagtun from the Bill and Melinda Gates Foundation, when speaking about care work, highlighted during the opening session that India has immense potential for economic growth, as women and girls work 12.5 billion hours for free everyday, and these hours if spent productively could lead to multiplied growth.
These dialogues resonated with me deeply, as we at Women at Work too aspire to make the development sector more inclusive and conducive for women to join, grow and lead the workforce through a range of interventions at the individual and systemic levels.
As a participant, I enjoyed the fact that the event not only enabled a conversation on women's leadership but also provided a holistic understanding of the solutions and opportunities in advancing gender equity in the workplace, that too from an economic standpoint.
Maathangi spearheads capacity building initiatives for Arthan's Women at Work, focusing on strategy, and training and development programs for organizational Development. Previously, she was associated with the Self Employed Women's Association (SEWA), overseeing projects in two women-led social enterprises to enhance livelihood opportunities for women in the informal sector, especially the grassroots artisans, home chefs, and micro-entrepreneurs in rural Gujarat. She holds a bachelor's degree in Engineering and a diploma in Liberal Studies and used to be an analytics consultant before transitioning into the social impact sector.