What Trends Will Drive the Future of Recruitment?
Source – The Future of Recruiting 2023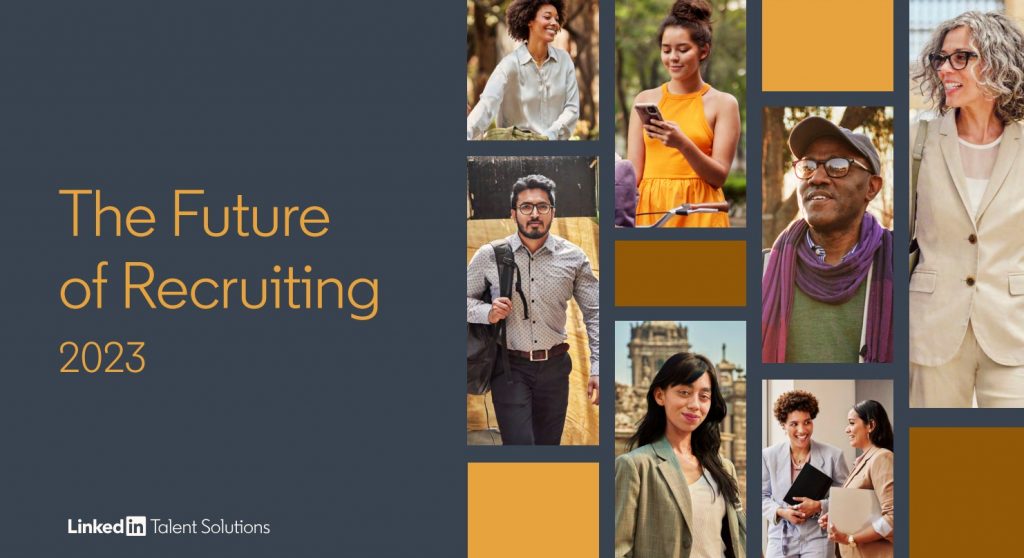 LinkedIn has introduced the 'The Future of Recruiting 2023' report, providing insights into upcoming changes within the recruiting sector. This report predicts shifts in the industry and outlines actions that recruiting leaders can take to adapt to evolving work trends.
Being a leader in recruiting right now is both challenging and really important. The economy is uncertain, and there are new trends changing how people work. This is a chance for recruitment leaders to make a big difference in your company. You need to think carefully, be able to change your approach when needed and understand what job seekers are looking for – what they want in a job, what skills they have, and how they can grow in your company.
Here are a few upcoming trends that recruiters should keep in mind to update their approaches.
A.Role of Recruiting
"92% of recruiting pros in India say TA has become a more strategic function over the past year."
As a change-maker, the recruiter's impact will be noticed by top executives, like discussing salaries with the CFO, improving how the company is seen with the CMO, and dealing with skill gaps with the Chief Learning Officer (CLO).
"68% of hirers surveyed in February 2023 said they were "very hopeful" or "cautiously optimistic" about the impact of Generative AI (GAI) on recruiting."
GAI can save a ton of time and let recruiters focus on the most human aspects of their jobs: listening to candidates, understanding their desires, and helping them find a new job they feel good about.
B.Economic Uncertainty
"44% of recruiting pros in India say the macroeconomic environment is negatively impacting hiring Yet 68% say it is not lowering the priority of DEI hiring."
Whether organizations deliver on DEI commitments largely remains to be seen. However, employees, candidates, and consumers alike will hold businesses to their commitments.
C.Employer Branding
"Most important priorities for candidates in India overall: Compensation (53%), Opportunities to learn new skills (52%), Advancement (49%)."
What job seekers care about most right now is getting good pay and benefits, which is way ahead of other things. After that, they value having a balance between work and personal life, as well as the option to work flexibly. It's interesting to note that flexibility and pay are becoming even more important to candidates as time goes on.
"+45% more likely than Gen X to prioritize opportunities to develop new skills."
For Gen Z, moving forward in their careers and learning new skills are extremely important. They value climbing the career ladder by more than 50% compared to Gen X. Additionally, the younger generation places a lot of importance on having a work environment where everyone feels included and respected.
In the midst of evolving work trends and uncertainties, recruiting leaders have a unique opportunity to drive change within organizations. Adapting to candidates' desires for fair compensation, flexible work, and growth, while addressing diversity and inclusion concerns, is crucial. As the landscape transforms, successful recruiters will strategically align their approaches to attract talent and shape thriving workplaces.
You can read the full report here!