OCTAVA SOCIAL INNOVATION CHALLENGE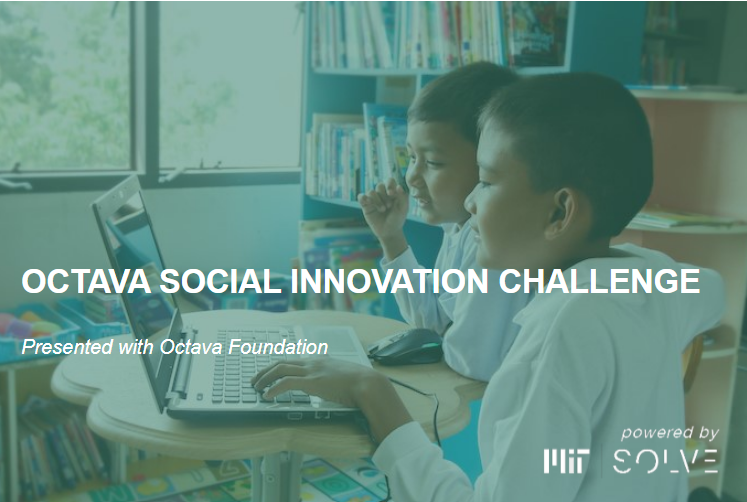 How can Edtech solutions improve learning outcomes for underserved learners in Southeast Asia while being affordable and accessible?

The Octava Foundation is partnering with MIT Solve to launch the inaugural Octava Social Innovation Challenge, aimed at identifying and supporting accessible and affordable EdTech solutions that improve learning outcomes for underserved K-12 learners in Southeast Asia. The Challenge seeks solutions operating in at least one of Octava Foundation's target countries (Indonesia, Malaysia, Philippines, Thailand, and/or Vietnam) that:
Increase equitable access to quality learning opportunities through open sourced, offline, or virtual models, especially for underserved learners in low connectivity environments;
Improve literacy, numeracy, and social emotional learning milestones while supporting a diverse range of learning pace and styles;
Strengthen delivery of STEM and 21st century skills for learners to effectively build work readiness;
Support educators, school leaders, and other system stakeholders including through adaptive learning management systems, tools for personalized instruction, and access to professional development and training opportunities; and/or
Equip teachers, parents, and other stakeholders within the education ecosystem with the digital literacy and confidence needed to engage meaningfully with EdTech and enable capacity-building.
What does the Octava Social Innovation Challenge offer?
A total pool of $500,000 in prize funding is available for up to eight selected winners of the Challenge. Each winning solution will receive a minimum of $50,000.
In addition to funding, Challenge winners will participate in a ten-month tailored support program run by MIT Solve and the Octava Foundation that includes:
A comprehensive needs assessment to determine what resources and support are most appropriate in order to accelerate your impact
Access to a network of resource partners, mentors, and coaches across industries and sectors
Learning and development modules aimed at refining your business model, theory of change, and plans for scaling
Invitation to participate in Solve's annual flagship Solve at MIT event (held in May each year)
A monitoring and evaluation track to support you in building your impact measurement practice
A peer-to-peer network to build a community of practice with dedicated spaces to convene throughout the duration of the support program.
The deadline to submit a solution is October 15, 2021.
To Apply now, Click here