MAHARASHTRA STARTUP WEEK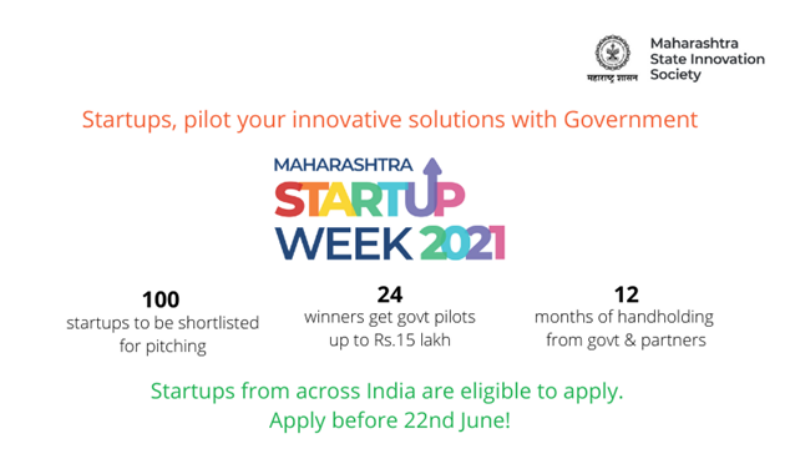 The Maharashtra Startup Week is an effort to encourage, engage and enable the state's entrepreneurial ecosystem. It provides startups with a platform to showcase their innovative solutions to the Government of Maharashtra.
Startups from sectors such as education, skilling, healthcare, agriculture, clean energy, environment, water and waste management, smart infrastructure and mobility, governance and miscellaneous are invited to submit their applications.
Winners receive work orders of up to Rs 15 lakh. from the Maharashtra State Innovation Society to pilot their solutions within different state departments. Subsequently, the startups receive support in terms of access to government machinery and mentoring from its institutional partners for a period of up to 12 months to deploy their solutions on the ground.

The participating startups also get access to multiple other benefits such as cloud credits, access to multiple events, connect with ecosystem players such as mentors, investors, etc.
Deadline to fill the application: 11:59 PM on Tuesday, 22nd June, 2021.
For more details and information on application process, Click Here