Global Policy Diplomacy & Sustainability Fellowship
APPLICATIONS ARE NOW OPEN FOR THE FALL COHORT 2021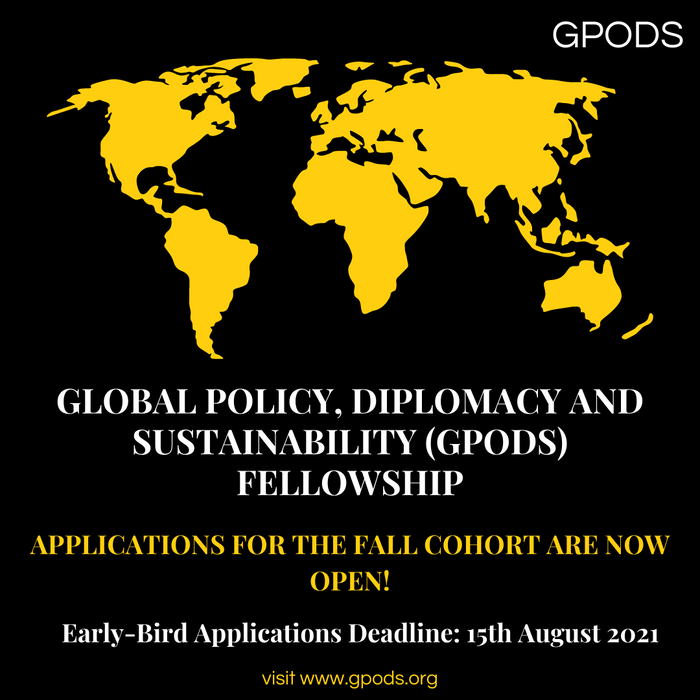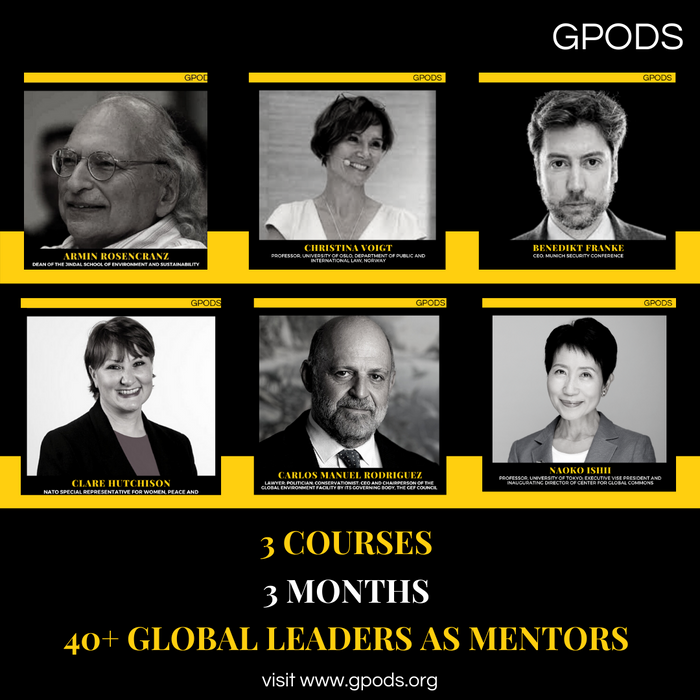 The Global Policy Diplomacy and Sustainability (GPODS) Fellowship brings some of the top leaders across the world to mentor the next generation of thinkers and doers who can work at the intersections of Public Policy, Diplomacy, and Sustainability.
This is your chance to be mentored by 40+ world leaders – each of whom bringing transformational knowledge and practical advice to put you on a path of meaningful change. As a GPODS Fellow, you will undergo various mentorship sessions, courses, and skill-building workshops.
You will be part of an international cohort of Fellows and work on real-life problems together as part of your capstone project (offered by leading organizations) and case study session. The community at GPODS is an opportunity to build coalitions and networks for a lifetime to make real change on the ground.
Early – Bird Application Deadline : 15th August 2021
To Apply Now, click here
Fore more information and details about the fellowship, click here