5 Jobs that demand Transformative Leadership Skills
A social sector leader requires transformative leadership to solve the complex social issues brewing in society.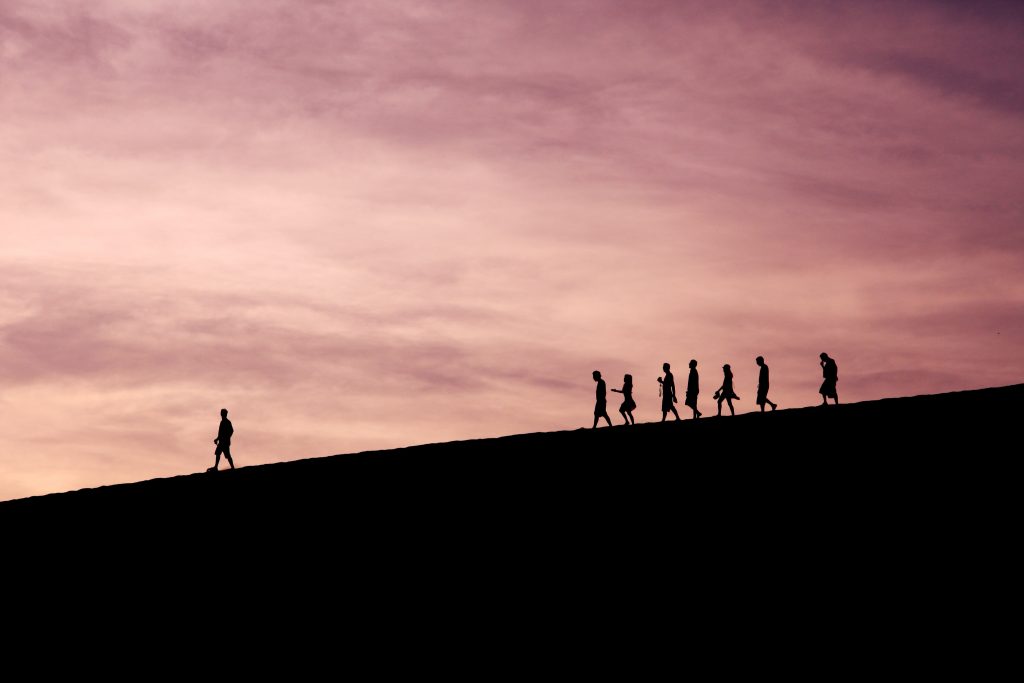 Transformational Leader drives innovation and keeps up with the trends in the sector. These leaders empower their teams to reach their full potential by giving them room for exploring new ideas. A social sector leader requires transformative leadership to solve the complex social issues brewing in society. A transformative leader can drive new initiatives by taking a holistic approach to a social problem and arriving at a solution that caters to layers of social complexities.
To become a transformative leader, you can pursue a Master's in Transformative Leadership. An example is the 'ILSS Leadership Program' offered by India Leaders for Social Sector to enable high-quality talent from diverse backgrounds to take up leadership roles in the social sector.
Another example is that of The Indian School of Business, which offers a program on 'Transformational Leadership' to build organizational capabilities to drive meaningful action. Such programs help you to understand the characteristics of a transformative leader. You can get your knowledge in the social sector to drive innovative solutions.
What is Transformative Leadership?
Transformative Leadership focuses on driving innovation and empowering others to enable that change. These leaders have a great degree of ownership and participation with their teams in molding social-impact projects. Transformative leaders empower and motivate the team members in driving innovation to meet the end goal of the project.
With the transformative leadership feather in your hat, you can enter a diverse set of social sector job roles. In this article, we will provide you with 5 Jobs with a Master's in Transformative Leadership.
Social Impact Enterpriser
If you have the vision in targeting a specific social problem, then you can consider starting a social impact organization. To be a social impact leader, it is crucial to possess the characteristics of the best leadership as the sector is in constant need of innovations.
You can develop the capacity of the organization by providing the employees with tools and techniques to bring lasting impact. Through this, they will have room to explore the problem and come up with innovative solutions. As a social impact leader, transformative leadership skills will help you in empowering your team members as well as the communities you are working.
Project Managers/ Program Managers
You can step into the role of project or program manager in a social impact organization. The skills you possess as a transformative leader can help streamline your project smoothly. A transformative leader can rightly change or modify the strategy if the project is not yielding the required impact.
These managers need to engage with various stakeholders to achieve the social impact deliverables. They need to conduct a behavioral change exercise in bringing a transformative change. A project manager possessing transformative leadership skills can bring this change, as they are open to new thinking approaches.
Fundraising Director
The social impact organization is finding models to stay financially sustainable. However, it still needs funding to build the capacities of the organization. Therefore, you can step into the Fundraising Director role to recognize and build partnerships with potential donors. A director with transformative leadership skills can forge connections with potential donors by coming up with innovative fundraising proposals.
Fundraising requires active persuasion to convince potential donors that the project requires funding. A transformative leader through their influencing abilities can appeal to the donor about the importance of the project and its impact on the targeted community. They can also connect with new fundraising approaches and funders who value holistic solutions.
Monitoring and Evaluation Lead
It is crucial to monitor and evaluate the social impact you wish to make through your organization. You can step into a monitoring and evaluation lead role with your transformative leadership skills to monitor and evaluate the performance of your project. The transformative leader gives you the ability to adapt and be open to new solutions.
As an M&E Lead, the role requires constantly looking if there are any bottlenecks in the implementation of the project. Your adaptability to new approaches can be helpful in smoothly monitoring the progress of the project as well as evaluating it efficiently.
Board Member/ Advisor
If you are in the later stages of your career, then you can be a board member of a social impact organization. You can look for organizations that align with your values. Your experience and expertise in your domain can help an organization drive social impact through innovation.
The practice of being a transformative leader will be helpful, as you will be aligned with the new trends and approaches that are created in the impact sector. Alternatively, you can be a gateway for new approaches if you find it absent in the social impact space.
Whether you are an early, mid, or senior career professional, transformational leadership skills will help you in adapting to the constant change required and needed in the social impact space. Adaptability habits will put you on a higher pedestal in building your social impact career. This will help you as an employee whilst leveraging your skills to be promoted to leadership roles.