STEP's Incubation Program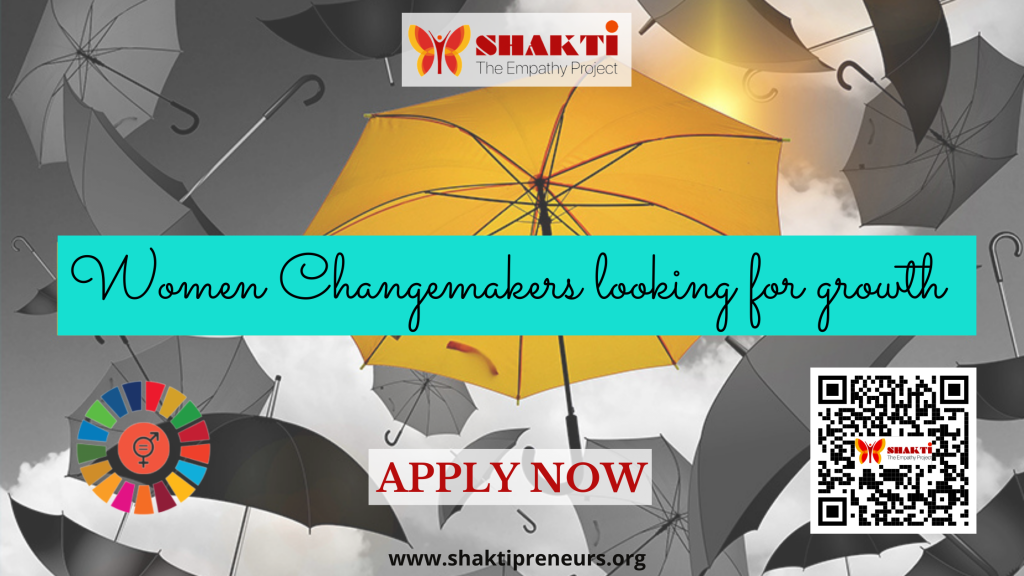 STEP stands for Shakti-The Empathy Project. It is an incubation program for early-stage women-led enterprises creating social impact.
The program was launched in 2019 and its foundation rests on five pillars: supportive community, capacity building, mentorship, role modelling and networking & funding opportunities.
Shakti-The Empathy Project was started with a vision to close the gender gap by providing strategic support to women entrepreneurs in their early stages through an incubation program. Their vision is to create a gender-equitable workspace where all women entrepreneurs are empowered.
Since its inception 32 women social entrepreneurs from different sectors have been incubated by STEP.
How will this program help your startup?
The STEP Incubation Program rests on five pillars
Empathetic Community: Creating a safe and supportive community for women social entrepreneurs is at the heart of the incubation program.
Capacity Building: The program involves weekly workshops with experts on thematic areas needed to build a startup.
Mentorship: A mentor is assigned to every incubatee for the duration of the program. The mentors come from distinguished backgrounds of expertise. They are either entrepreneurs, coaches or part of leadership team of their organisations.
Role Modelling: During the 6-month program, there are several speaker sessions with entrepreneurs , industry experts and women leaders. The purpose is to inspire incubatees who are starting their entrepreneurial journey.
Networking: The cohort will get to meet the alumni who went through the same process of incubation in the previous years. Towards the end, a 2-day event will be there for funding and networking opportunities.
STEP welcomes all women entrepreneurs with a vision to create an impact: Apply Here
Where can you apply for this program?
Only written applications are accepted. Anyone who is interested in joining the program can go to the "Apply Now" page on their website and fill in the details. The Program will start from the third week of July 2021 and it will be a 6-month long program.
The program is free of cost once selected.
The application process starts on the 1st of May, 2021.
Who can Apply?
The minimum age is 18+ and there is no upper age limit.
The organization should be at an early stage (0-5 years).
Anyone from the team can apply but participation is restricted to only female founder/co-founder.
For more details on the STEPS Incubation Program, Click Here