Consultatio Fellowship
Source – Civis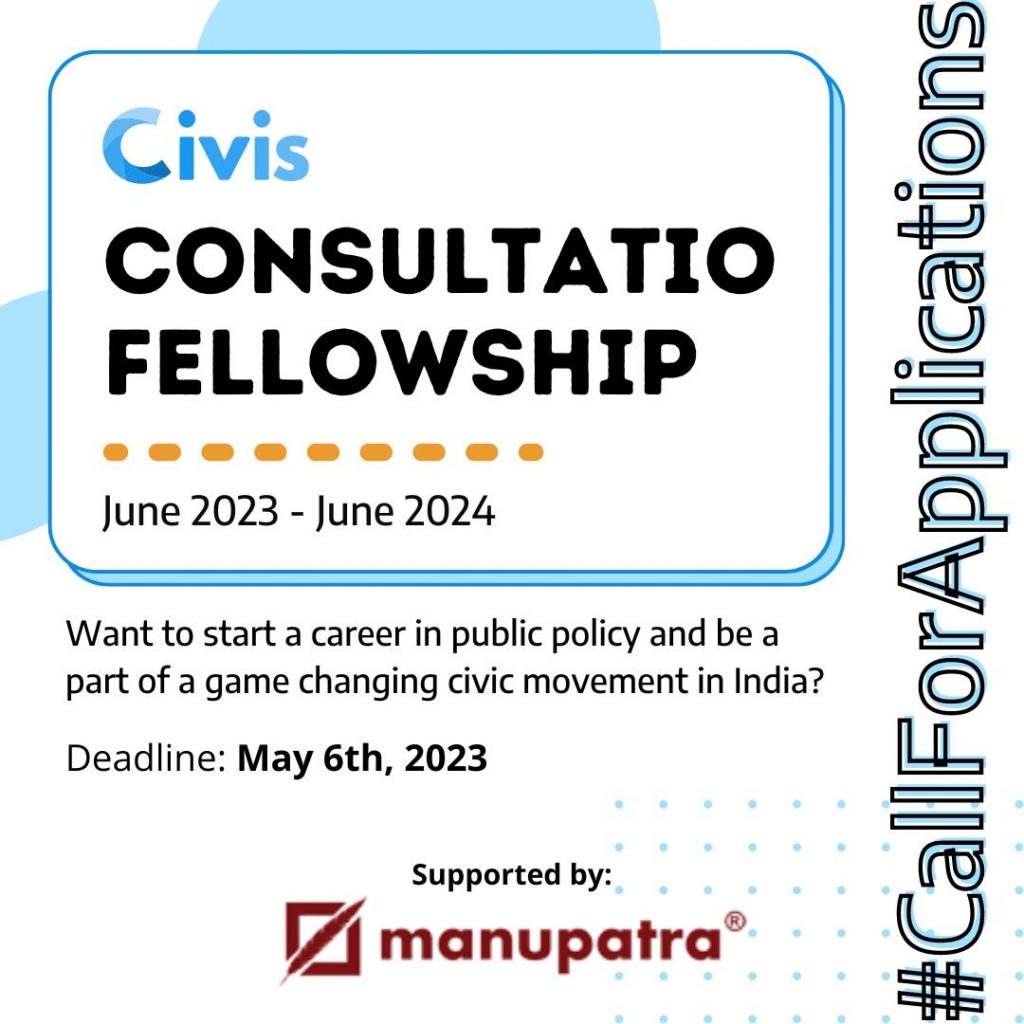 Civis is inviting applications for their Consultatio Fellowship from recent law graduates to gain an understanding of public policy in India while being a part of a developing eco-system that promotes citizen engagement in law-making.
Your Responsibilities
Following are the responsibilities to be carried out in Consultatio Fellowship
Facilitating and managing public consultations on draft laws and policies on the platform.
Scoping and staying updated on new draft policies open for consultation by Centre and State governments, along with local level authorities and updating the team about the same.
Mapping the relevant policy update against the given consultation
Managing the Policy Leaders Internship Programme
Assigning interns draft policies open for consultation in order to create citizen-friendly resources that break down legal and technical jargon.
Tracking and reporting the progress of the pre-legislative consultation process in India
Analysing data and reviewing consultation-related metrics to gain insights into the public consultation domain in India.
Assisting in Outreach and Communications
Drafting and sending emails to Civisens where responses have been successfully received by the Ministry/Department seeking feedback
Supporting the product management team with chatbot management and FAQs on Civis' work on specific consultations.
Logistical Details
Deadline – 6 May, 2023
Timeline – June 2023 to June 2024